AG Neovo, Meeting the expectations of trust placed in them by ITES GMBH, with Meetboard™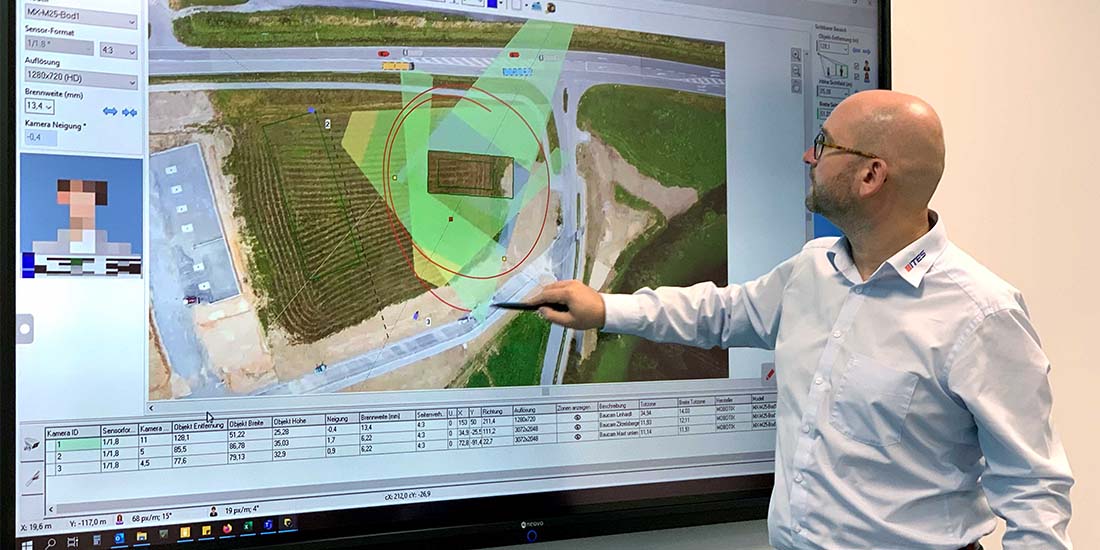 Thanks to the Meetboard, we can conduct planning and customer meetings as well as internal meetings in a much more structured and efficient manner. The immediate exchange of data and the individual presentation of e.g. location plans for security concepts truly inspires us and will help us with ITES continuous growth.

- Mr. Alexander Iglhaut – ITES Managing Director
The thing about trust
It's a saying that is commonly used, some might even say it's cliched but that makes it no less true. "Trust takes a long time to build but it is quickly lost". ITES GMBH is a trusted name in South East Bavaria and further afield. When an organisation needs communication, security and networking technology, ITES will often be the first name that springs to mind. They have built a strong reputation based on reliable support and exceptional quality and that reputation has been enhanced further by their choice of suppliers. They only use distributors such as VIDEOR and manufacturers such as AG Neovo because on these providers, they can always trust.
Trust in the new Meetboard by AG Neovo
ITES were already familiar with robust AG Neovo displays for their clients in security, medical and industrial industries, but the Meetboard was something new for them. They were in need of technology that would support interactive meetings and conferences but they also needed a manufacturer they could rely on. ITES knew that although the sector might be different, the quality assurance that goes into every AG Neovo product would be the same. That's why, in addition to buying FS-Series office monitors and large QM-Series displays for the entrance and canteen area, ITES procured a 65" IFP-6502 Meetboard for their small meeting room and a 86" IFP-8602 for their large meeting room. It was a decision, which only added to the trust ITES directors, Alexander and Mario Iglhaut have in AG Neovo technology.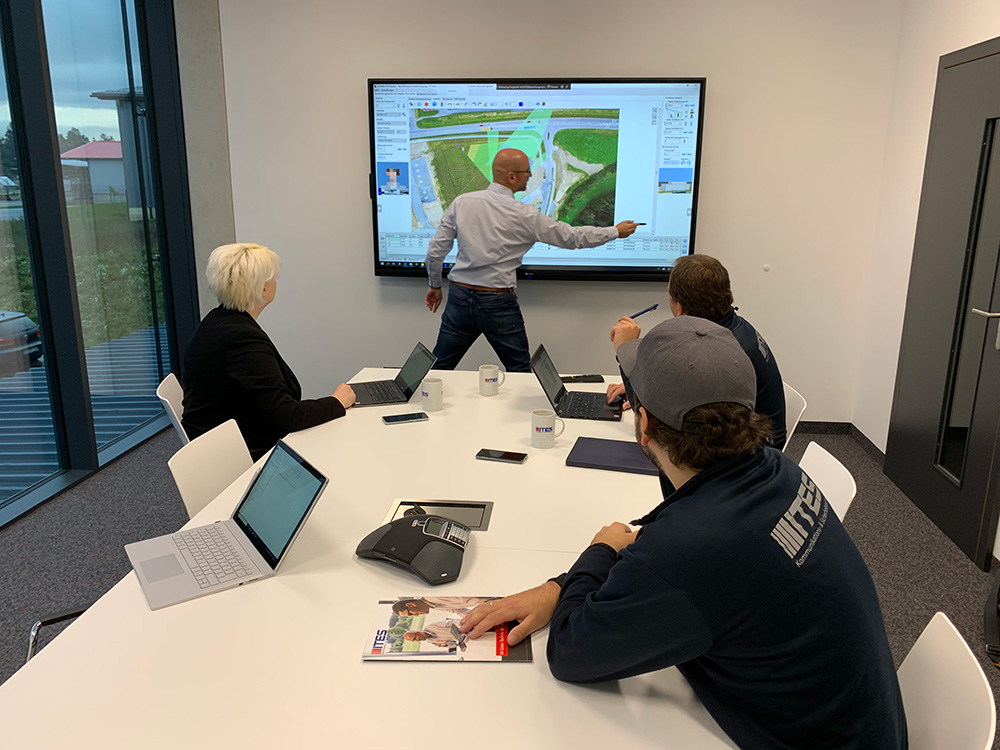 Want to know what makes the Meetboard so good?
There are too many benefits to go into here but one thing that really stood out for ITES was the possibility of interactive drawing on location maps. Camera locations and privacy zones could be the area of focus for multiple participants, who can share content via AirPlay, Chromecast and ScreenShare Pro. For different types of content, the plug and play integration of Windows applications combined with the included Wi-Fi module makes virtual meetings as seamless as meeting in person. Of course, many of the features that are part of the AG Neovo displays, already bought by ITES are included with the Meetboard. The NeoV™ touch glass is easy to clean, making the 4k/UHD resolution display even clearer.
Choose your size
Whether you opt for a 65" and a 86" Meetboard or you add a 75" to the collection, you won't be disappointed. Every version is set up to make meetings as easy, structured and efficient as possible and the displays are as clear and as robust as any AG Neovo product you've bought in the past. Don't just take our word for it.
"Thanks to the Meetboard, we can conduct planning and customer meetings as well as internal meetings in a much more structured and efficient manner. The immediate exchange of data and the individual presentation of e.g. location plans for security concepts truly inspires us and will help us with ITES' continuous growth." – Mr. Alexander Iglhaut – ITES Managing Director
---
You might also be interested in
View All