Utilizing projected capacitive (PCAP) 10 point multi-touch technology, the TM-23 23-inch touch screen monitor delivers a smooth and precise touch response. Compatibility with Windows® 7, 8 & 10 touch functions and versatile connectivity makes connecting with media sources and peripheral devices easy. The ergonomic monitor stand, a 178-degree wide viewing angle, and tilt flexibility ranging from –5 to 90 degrees guarantees user comfort, making the TM-23 an ideal choice for public access, such as information kiosks and self-check-in kiosks.
10 Point Multi-Touch Monitor
The TM-23 PCAP touch screen monitor, with 10-point touch capability, offers a smooth and responsive touch experience. Designed with a flat surface and edge-to-edge glass overlay, the TM-23 gives an invitingly modern appeal that fits the professional environment.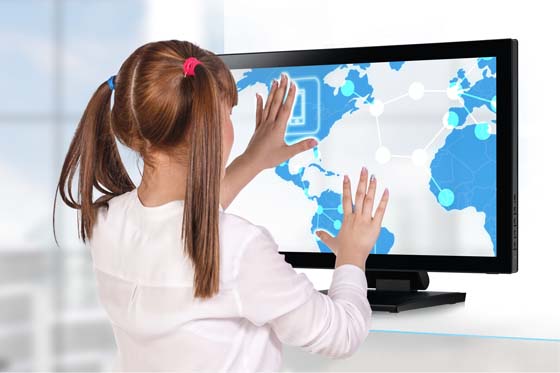 Ergonomic Monitors Maximise Users Comfort
With an ergonomic monitor stand, the TM-23 touch screen provides height adjustability and a wide tilt range from –5° to 90° to optimise users' ergonomic working position and productivity. Given a 178-degree wide viewing angle, it allows multiple users to view a single screen comfortably.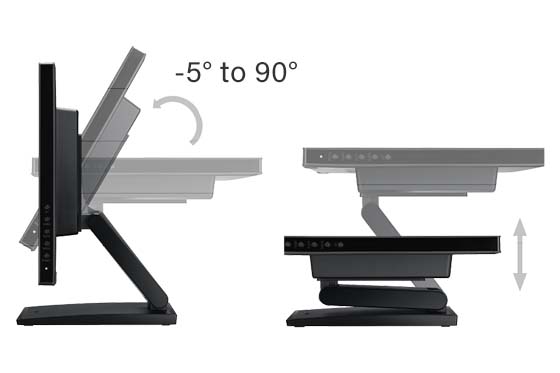 Easy System Integration
Plug-and-play multi-touch capability for systems with Windows 7/8/10, versatile connectivity (DisplayPort, HDMI, VGA) and built-in speakers enable effortless system integration. The built-in USB Port (USB 3.0) also allows a touch monitor easy connect to peripheral devices.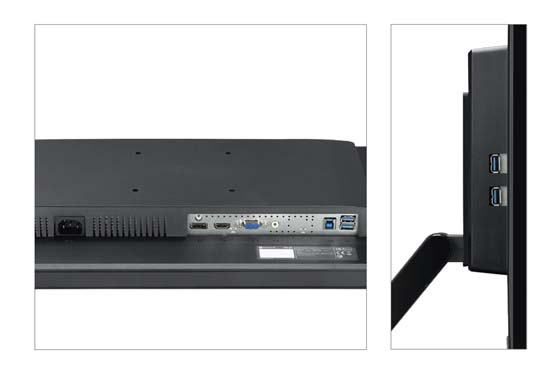 Multiple Mounting Options Support Installation Flexibility
This 23-inch touch screen monitor can be easily integrated with various mounting options, from its ergonomic monitor stand to wall mounts and other monitor mounts that feature VESA mounting patterns.