The SC-32E surveillance display designed for 24/7 operation features Anti-Burn-in™ technology to prevent LCD burn-in effect from long-hour monitoring. This 32" 1080p display also includes video enhancement controls such as gamma curve selection, black-level adjustment, contrast enhancer and CCTV mode that help create richer images even under unfavourable lighting conditions from low light surveillance footage.
Support Analogue CCTV Camera Systems
The SC-32E supports analogue and digital video inputs. Its BNC in/out ports enable video looping of security camera signals and DVRs.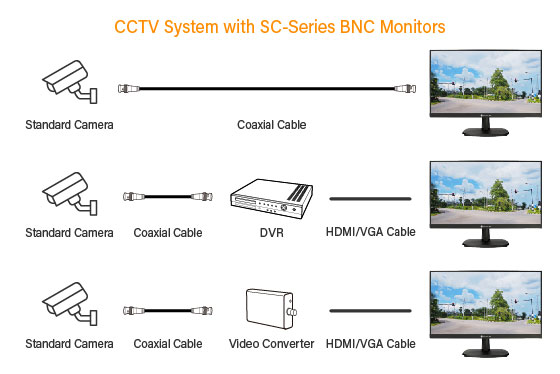 CCTV Mode Maximise Video Camera Images
A pre-configured CCTV mode provides to adjust the display's video settings such as sharpness, colour temperature, and brightness to maximise image clarity, especially in low light surveillance footage at night.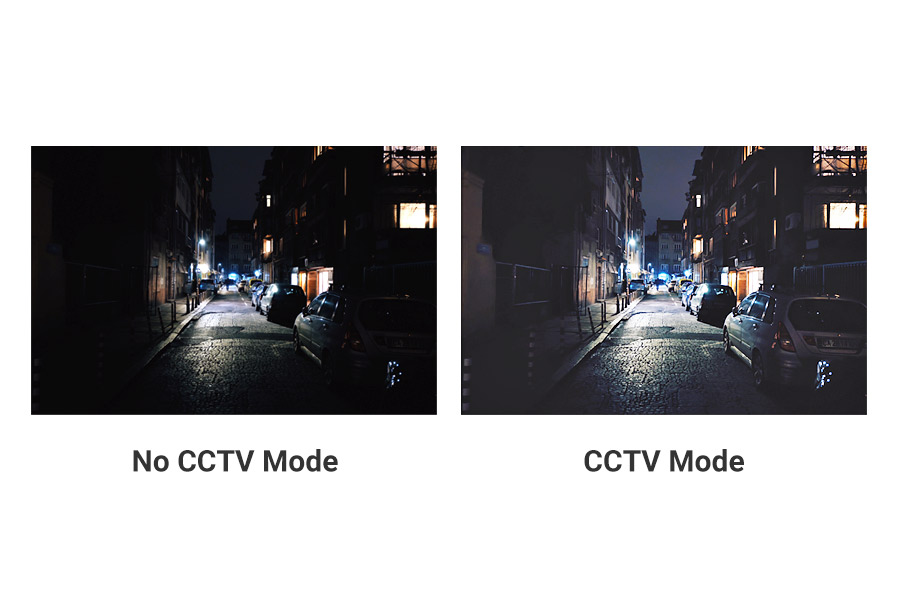 Not Missing Details In Dark Scenes
Black-level adjustment allows displaying more details in dark images.