Freestanding Digital Kiosk Displays
PF-Series
Movable Freestanding Kiosk for Indoor Digital Signage
The PF-Series digital kiosk displays are capable of delivering crisp images in diverse indoor environments. With a durable metal housing and movable floor stand, the freestanding digital kiosk can easily integrate IPC or media players for digital signage solutions. It is ideal to be placed at crowded spots for indoor public settings and delivers advertising or information to the passing-by customers.
High Visibility
With a brightness level that reaches 700 nits and a VA technology panel that provides a wide viewing angle, the PF-series digital kiosk displays are able to meet the visual requirements for semi-outdoor use.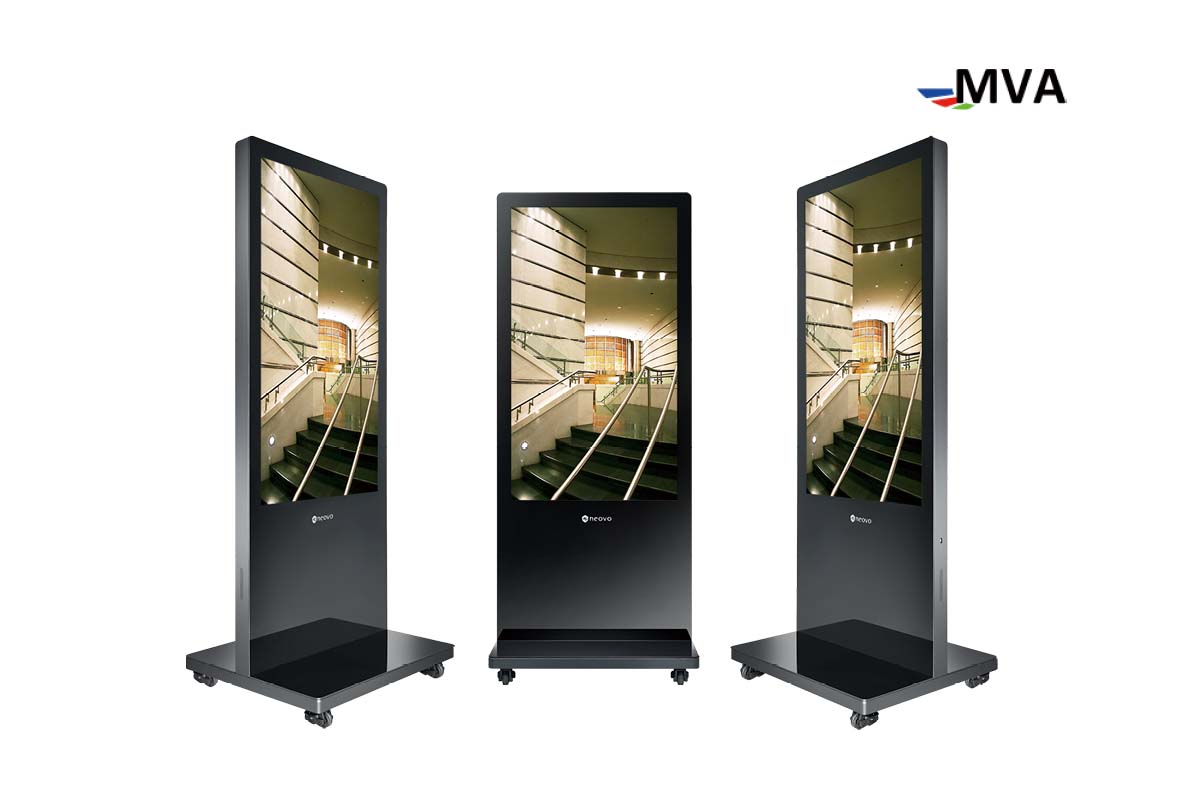 Reliability and Durability
Tempered glass on the front that stretches from top to base, a strong metal casing, and a safe and secure locking back cover make the display suitable for public settings while ensuring data protection.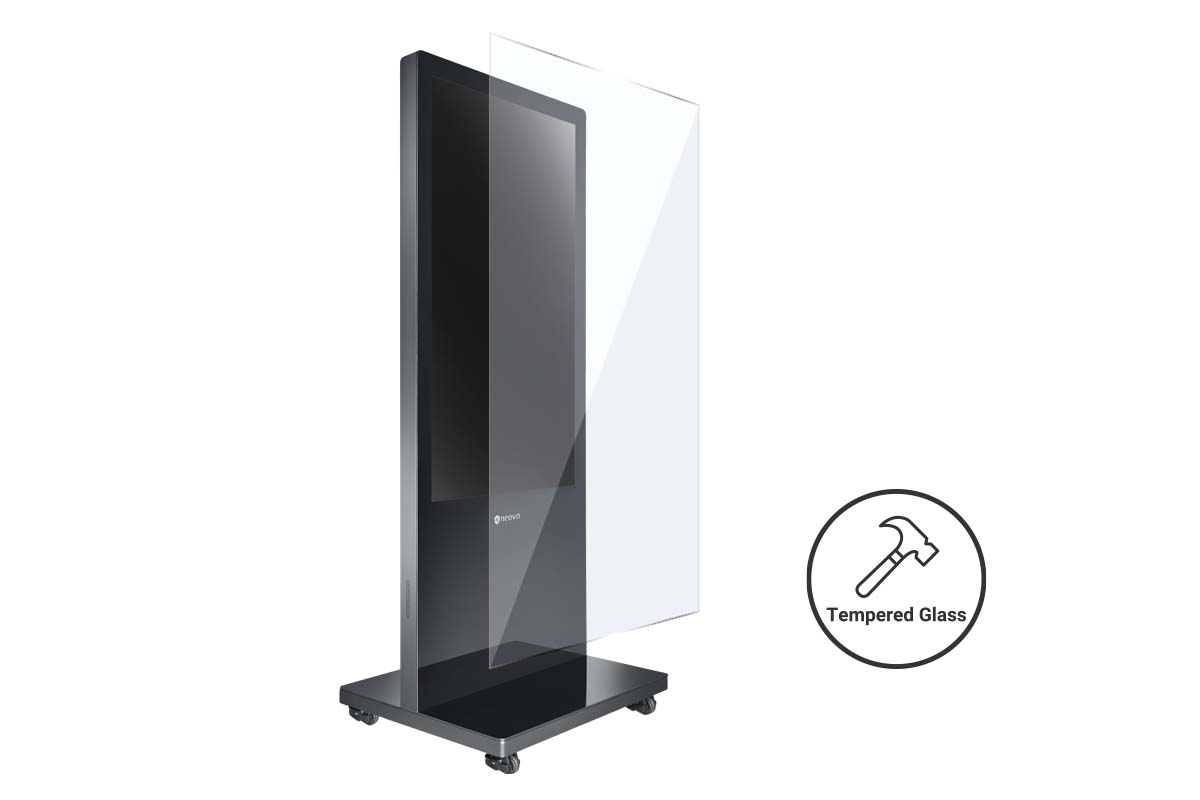 Easy to Connect and Move
The PF-Series offers VGA, HDMI, and DVI ports to connect to various devices and media players/IPCs. Its free-standing and movable casters make the kiosk display convenient in different locations.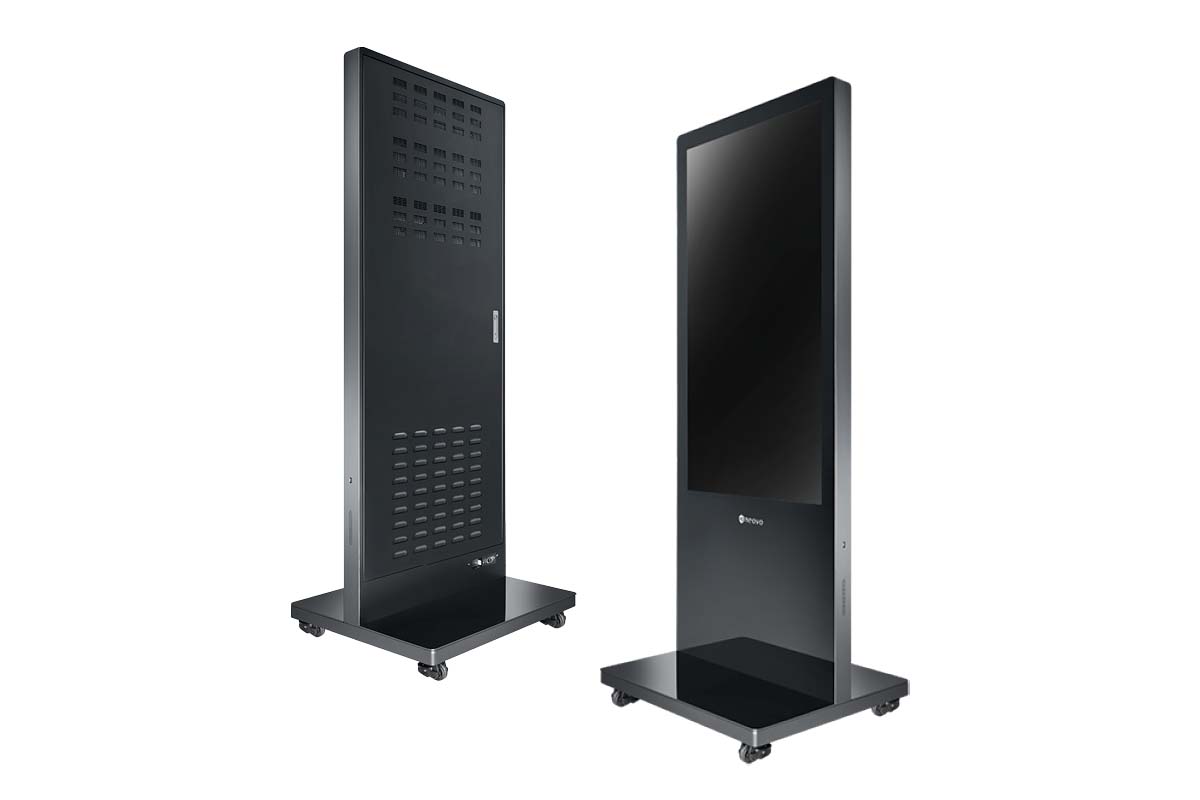 Copyright © 2023, AG Neovo. All Rights Reserved.