The PO-55H 55-inch 1080p open frame display is built to stand out in different outdoor environments with 2,500 nits ultra-high brightness. The LED-backlit open frame panels include brightness levels that maximise visibility, along with features such as an energy-saving EcoSmart Sensor and Anti-Burn-in technology that make the ultra-high brightness digital signage display ideal for 24/7 outdoor use. An open-frame option boosts adaptability, as it allows for easier integration into customised designs. In contrast, a dual-fan cooling design coupled with a HeatControl sensor keeps temperatures in control, further enhancing the PO-55H display's aptitude for outdoor use.
2500 nits Ultra-high Brightness
The panels also are equipped with high-temperature resistant (up to 110°C / 230°F) liquid crystal cells and circular polarising technology which enables clear visibility even when the viewer is wearing polarised sunglasses.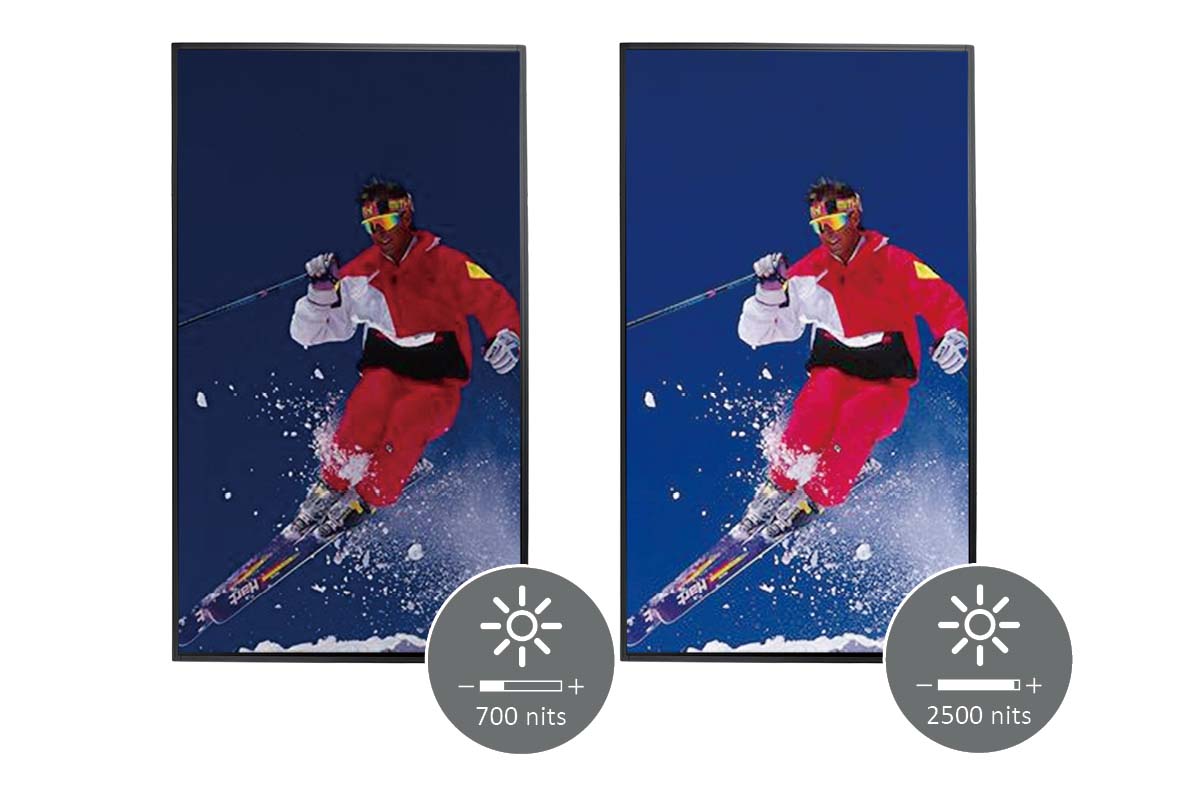 24/7 Operation Under Sunlight
The PO-55H displays incorporate a Public Information Display (PID) panel for 24/7 operation, in which the liquid crystal cell can resist heat up to 110°C / 230°F, compared to the typical TV panel, around 65-75°C (149-167°F). This unique high-temperature liquid crystal technology prevents the black spots that can develop on competing displays when subject to high heat loads from direct sunlight.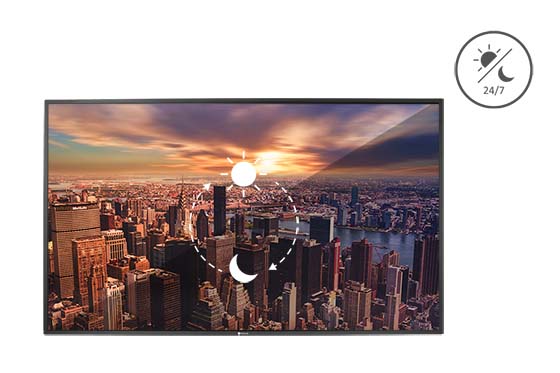 Low Reflection for Superior Readability
The PO-55H displays adopt the Quarter Wave Plate (QWP) polariser with a low reflection solution (Reflectance ≤ 1.45%) to enhance the visibility and colour vibrancy of the display for outdoor applications.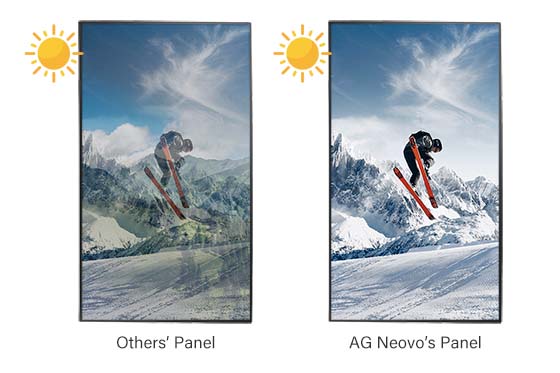 Built-in EcoSmart Sensor
An embedded energy-saving EcoSmart Sensor, exclusively designed by AG Neovo, can automatically adjust display backlight brightness based on the ambient luminance, particularly in outdoor settings, which can significantly save energy.