De TX-22, voorzien van een LED-verlicht IPS-paneel, biedt meer dan alleen full HD 1920 x 1080 resolutie. Onder elke kijkhoek zijn consistente en nauwkeurige kleuren te zien. De geprojecteerde aanraaktechnologie stelt gebruikers in staat om probleemloos en nauwkeurig over het scherm te navigeren. De kantelflexibiliteit, variërend van -5 tot 90 graden, garandeert het comfort van de gebruiker en is ergonomisch vriendelijk voor openbare en interactieve omgevingen. De glazen deklaag biedt voordelen zoals eenvoudig schoonmaken en weerstand tegen bacteriën en stof. De duurzame metalen behuizing en het robuuste ontwerp van de voet zorgen voor stabiliteit en sterkte.
10-punten multi-touch scherm
Integration of 10-point touch and projected capacitive touch technology provides accurate and precise touch experience.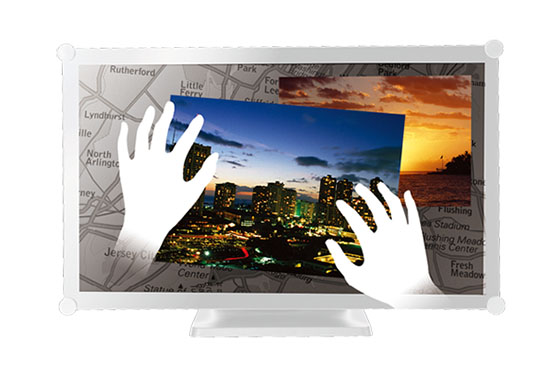 Maximaal gebruikerscomfort
Met het ergonomische design biedt de TX-22 meer kijkhoeken met een kantelflexibiliteit met een breed bereik van –5º – 90º.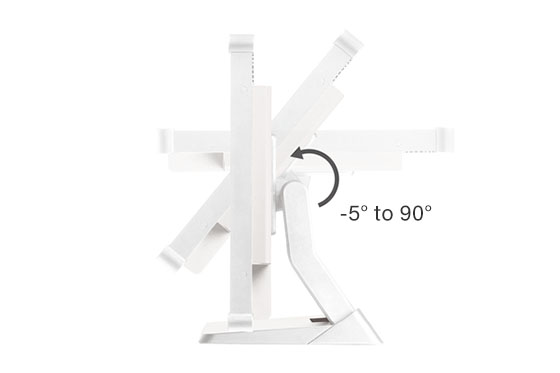 Veiligheidscertificaat voor medisch gebruik
De TX-22 is gebaseerd op standaard schermen, uitgerust met een speciaal ontworpen laagspanningsvoeding voor medisch gebruik om de garantie te kunnen geven op veiligheid, prestaties en betrouwbaarheid, drie belangrijke vereisten voor elke professionele medische omgeving. De naleving van de standaard EN/IEC 60601-1 garandeert hun veilige en betrouwbare prestaties in de medische omgeving.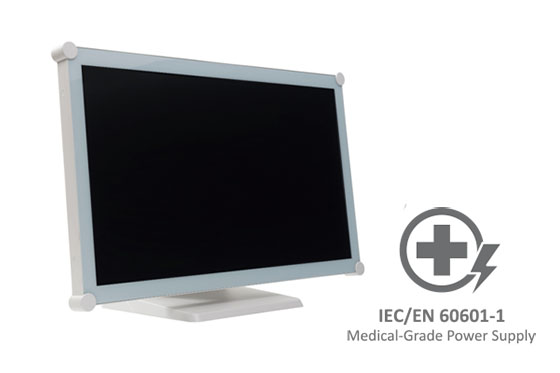 Complete Protection Against Dust And Water Jets
With the front panel rated IP65, the TX-22 White is effectively protected against the ingress of dust and splashing liquid, a common risk in such demanding public places as hospitals, museums and school labs.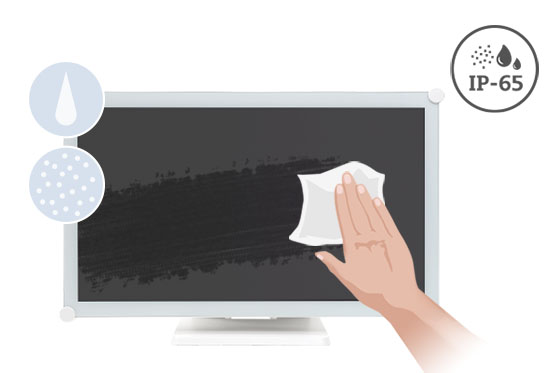 AG Neovo Medical Displays are designed and manufactured for the use in Healthcare, Medical and Clinical environment, but are not "medical devices" or ISO 13485 compliant. Professional Integration within medical environment might require specific knowledge, skills and certificates and is anytime due to the integrator's liability.