AG Neovo Dental PDE-181 Helps Dental Volunteer Services in El Empalme, Ecuador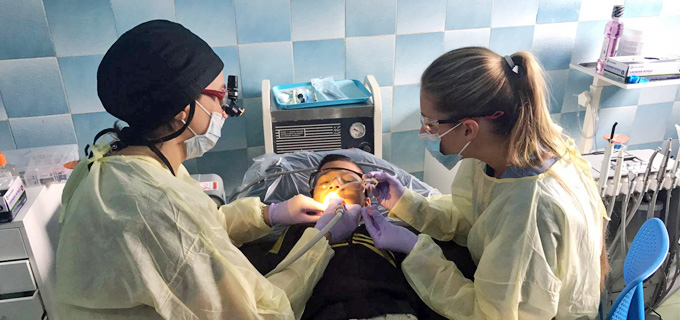 The dental volunteer mission this time was organized by Blanca's House. Their missions are mostly in South America but it may expand to other areas in the near future. The mission included providing dental education, hygiene, preventive care, root canal, restorative and emergency care. More than 300 patients were treated during this 4-day mission.
The PDE-181 was needed because the place was a rural health clinic with no dental delivery system and equipment for any dental services. With the self-contained air-driven dental system (Two 4-hole handpiece connections / 3-way syringe / High volume evacuator / Saliva ejector / LED curing light / Ultrasonic scaler / Oil-free air compressor),PDE-181 quickly made the place become a well-functioned dental clinic by just plugging in the power cord; it was a very effective tool for dental applications since it provides a comprehensive solution for a wide array of dental procedures from basic scaling to restorative dental operations.Thanks to Dr. Ziba, Mr. Ghazvini, and the whole Blanca's House dental team, the mission was successfully completed. It was a great honor that the PDE-181 was able to provide its services to help people in need around the world. AG Neovo Dental will continue to develop and improve portable dental products for those who are less fortunate and physically disadvantaged.