Nella consapevolezza che garantire un ambiente sicuro ai pazienti è uno degli interessi principali dei dentisti, DR-Series è omologato con la normativa EN/IEC 60601-1 e garantisce un collegamento energetico sicuro e affidabile grazie all'alimentatore di grado medico e ai connettori equipotenziali dei terminali. Dotato di vetro ottico NeoV™ e involucro in metallo bianco, il display è lavabile e disinfettabile con i normali detergenti. Inoltre, per visualizzare le lastre radiografiche, il display DR-Series dispone di una modalità di illuminazione, che consente di effettuare la diagnosi senza la necessità di utilizzare un diafanoscopio. Dalle consulenze alle visite, DR-Series è la soluzione perfetta per ogni studio odontoiatrico.
Easy Clean and Robust Protection
The special design of NeoV™ Optical Hard Glass, front-sided IP22 compliance, and white metal casing prevent dust and waterproof for easy clean and robust protection.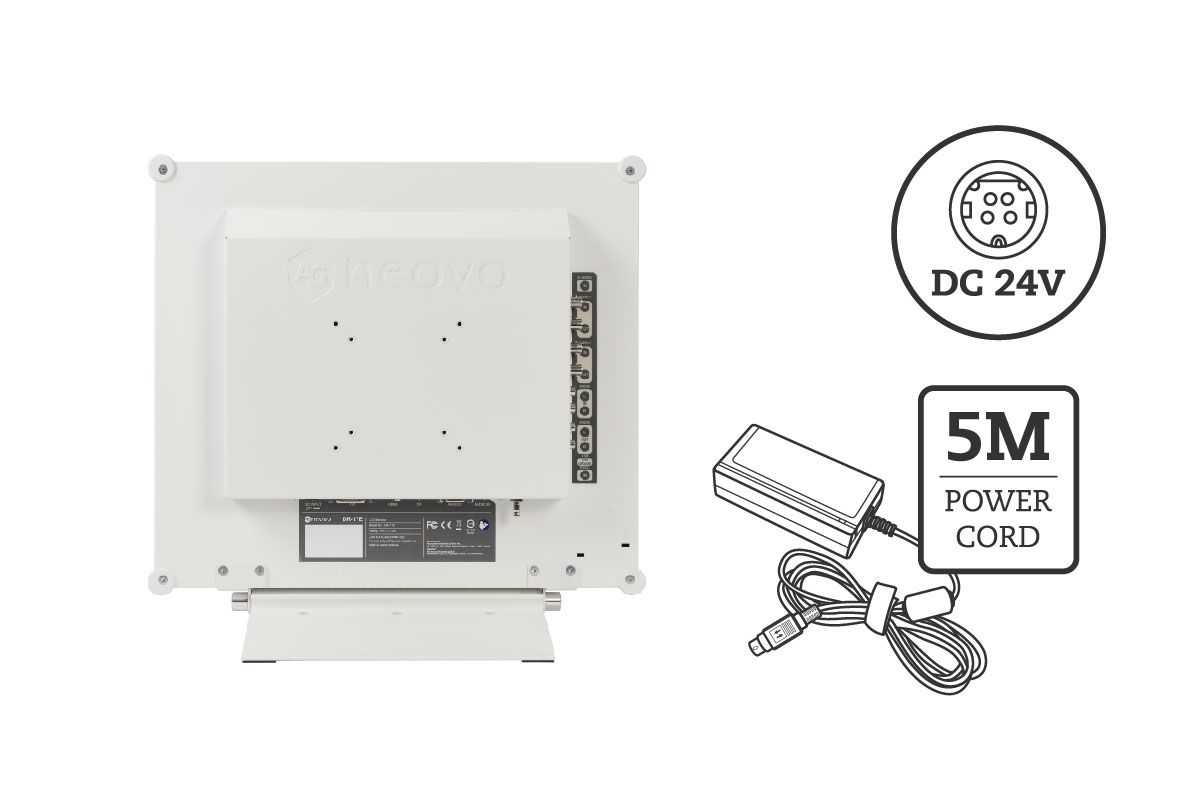 Quick Switch to X-ray Viewing Mode
Hotkey operation to switch X-ray viewing mode without using another X-ray view box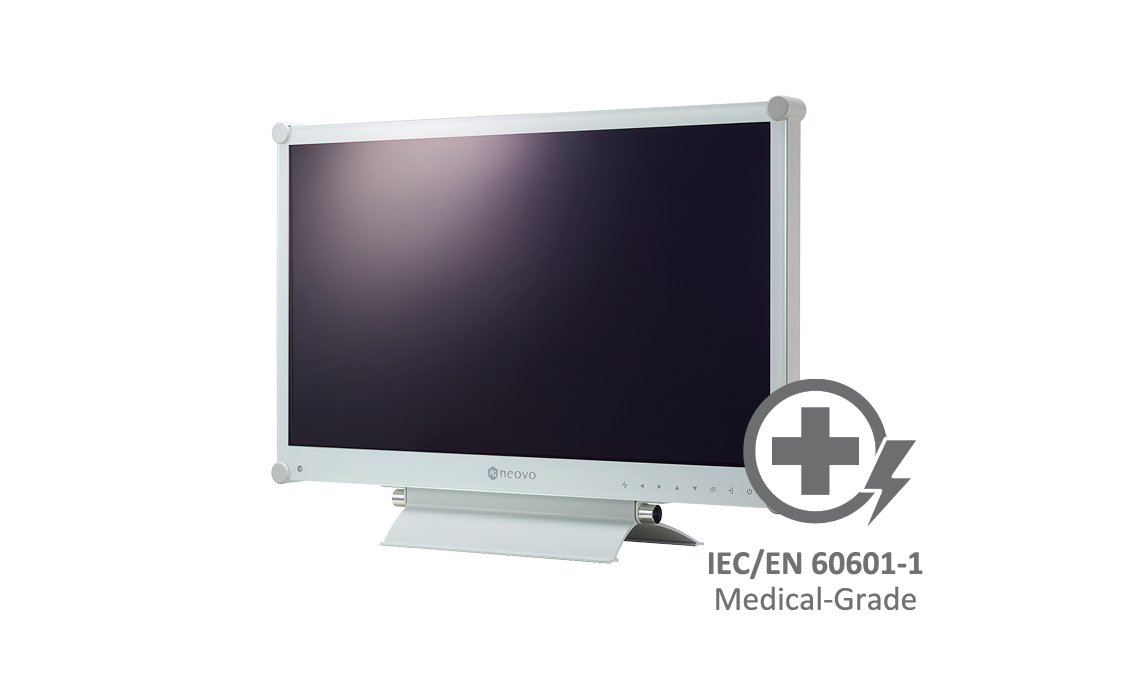 DC 24V Medical-grade Power Adapter for A Longer Distance Connection
Designed with DC 24V power supply, it is
ideal for long-distance (up to 5 meters) cable management
between dental equipment and displays. The medical power supply with IEC / EN60601-1 certified ensures safety, performance, and reliable operation in any professional medical environment.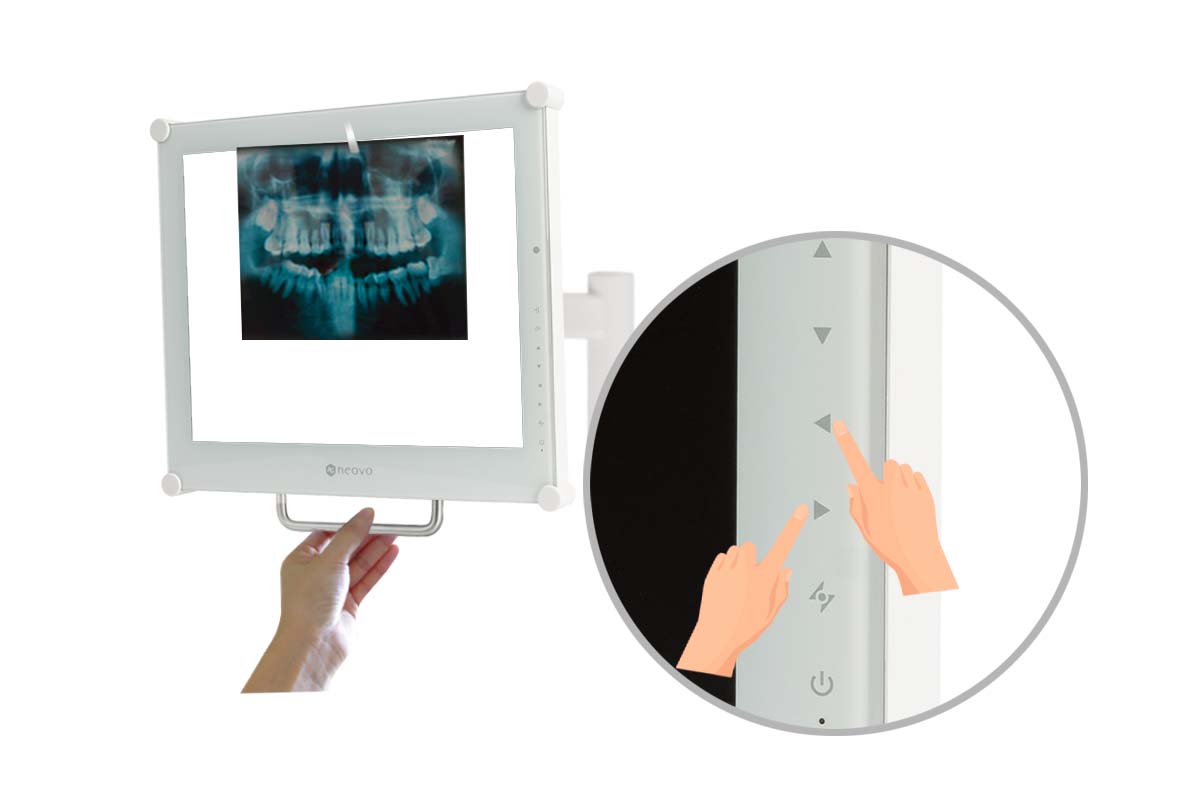 PiP/PbP Support
Enhance work efficiency with PiP/PbP support for multitasking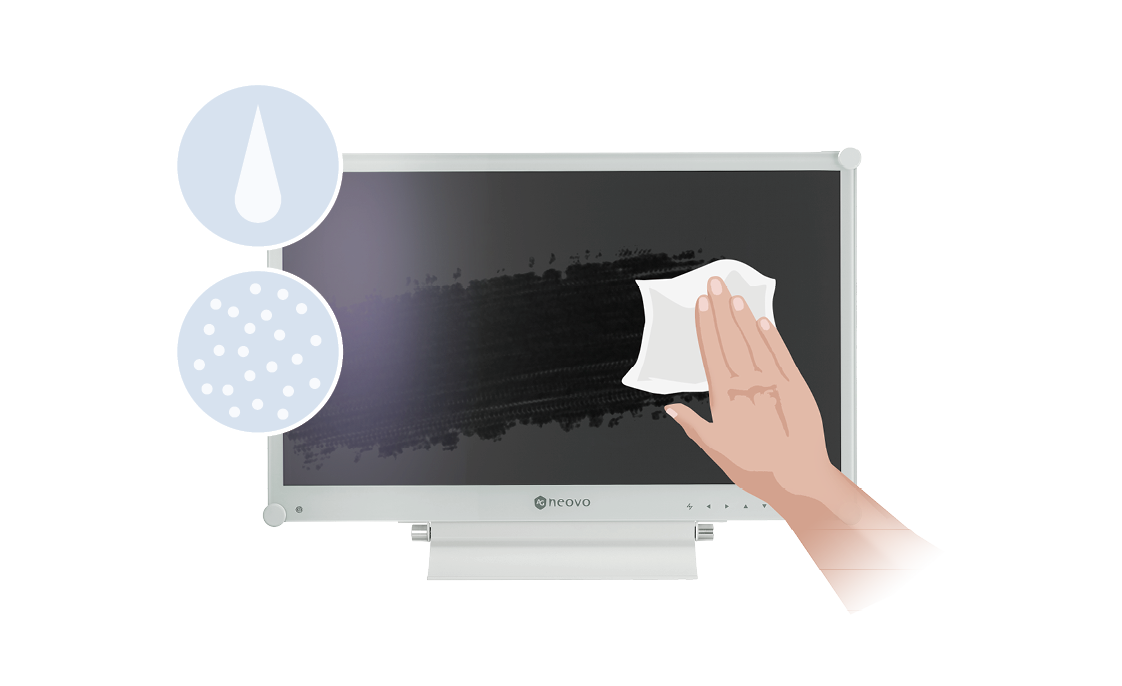 AG Neovo Medical Displays are designed and manufactured for the use in Healthcare, Medical and Clinical environment, but are not "medical devices" or ISO 13485 compliant. Professional Integration within medical environment might require specific knowledge, skills and certificates and is anytime due to the integrator's liability.