The LA-24 is a Full HD eye care monitor with flicker-free technology and a blue-light filter that can meet eye comfort and daily use requirements. Featuring a 178/178 degrees wide viewing angle, a 20,000,000:1 contrast ratio and multiple connectivity options —DisplayPort, HDMI, and VGA — this desktop monitor brings users visual enjoyment both at the workplace and in the home.
Comfort degli occhi
La comodità degli occhi è in cima alla lista dei punti di forza che definiscono la serie LA. L'illuminazione senza sfarfallio ed il filtro luce blu della serie LA garantiscono una visione confortevole riducendo l'affaticamento degli occhi dopo lunghi periodi di utilizzo. Un circuito overdrive ottimamente regolato consente di ridurre l'effetto di permanenza delle immagini e la sfocatura in movimento per garantire video dall'aspetto nitido e cristallino.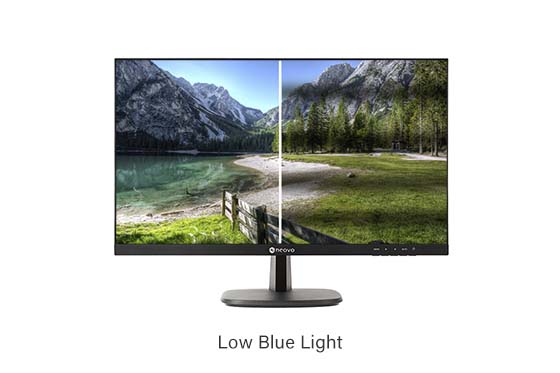 Connettività flessibile e opzioni multimediali
La connettività versatile mette a disposizione una flessibilità immensa. Grazie alle opzioni di ingresso HDMI, DisplayPort e VGA, è possibile collegare facilmente un display della serie LA a periferiche attuali o meno recenti, come PC, laptop o lettori multimediali sul posto di lavoro e a casa.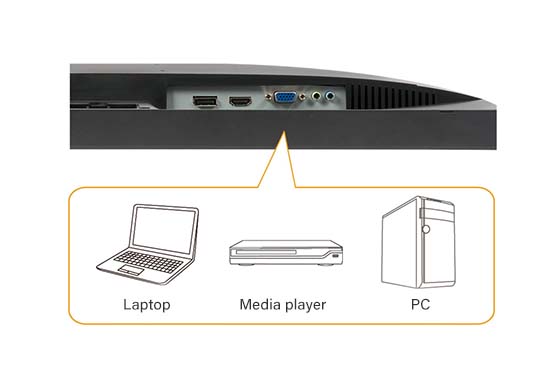 Piacere multimediale audiovisivo
Il rapporto di contrasto di 20.000.000:1, la temperatura del colore precisa e le impostazioni della modalità immagine preimpostata per la lettura di testi, la navigazione di pagine Web o la visione di video, rendono la serie LA una capace piattaforma multimediale. Sia che guardino video o che si ascolti musica, è possibile contare sugli altoparlanti integrati o collegare le cuffie.