I display con cornice sottile della serie QM-4K sono progettati per applicazioni commerciali che richiedono una presentazione delle immagini più nitida e chiara. Dotati di facile riproduzione dei contenuti e risoluzione UHD con ampio angolo di visualizzazione, i display della serie QM sono stati progettati per negozi, aree per riunioni aziendali, hotel e altri spazi pubblici.
Experience the 4K Difference
Don't miss a single detail with the powerful 4K digital signage displays. View smooth 4K video and images to the new level of detail and clarity. Offering 8.3 million pixels, the QM-55 display provides the ultimate 4K digital signage experience, delivering business messaging, and boost customer engagement.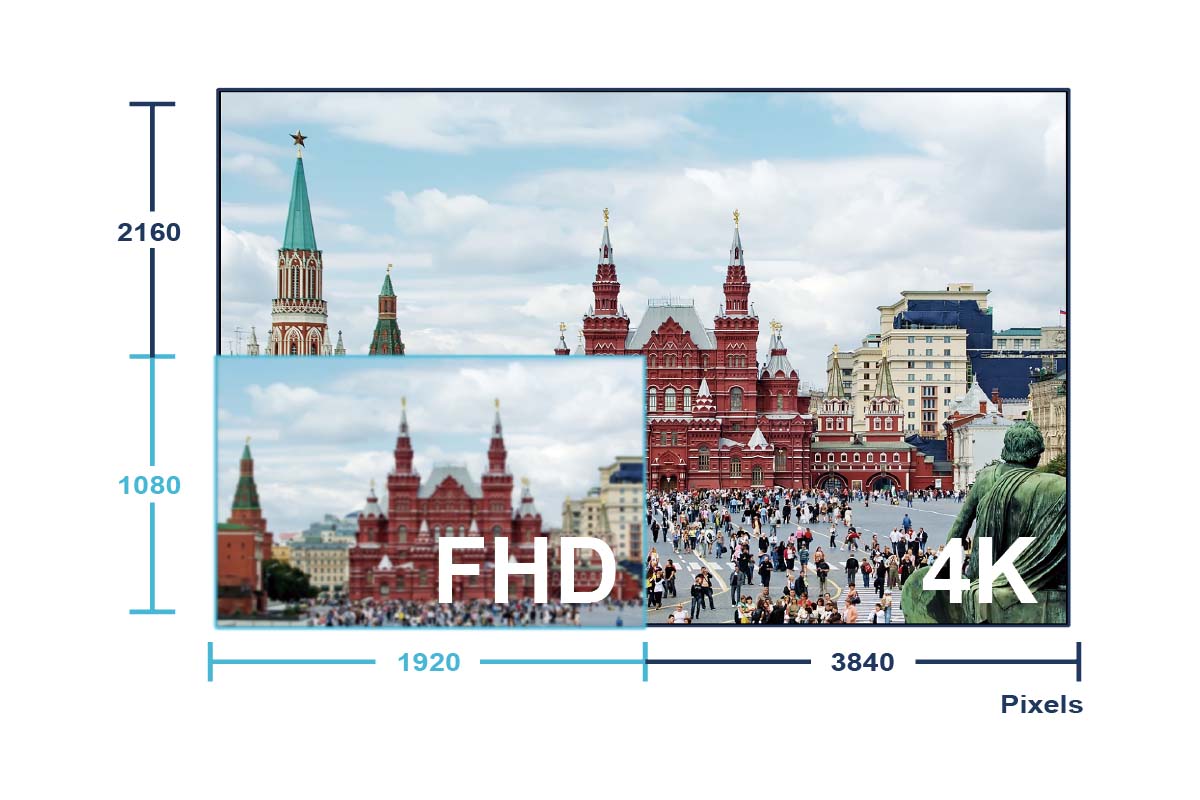 Embedded Image Enhancer
The embedded image enhancer features a 3D Comb Filter, 3D Deinterlace, and Noise Reduction to solve image issues – offer crystal clarity to the most demanding environments.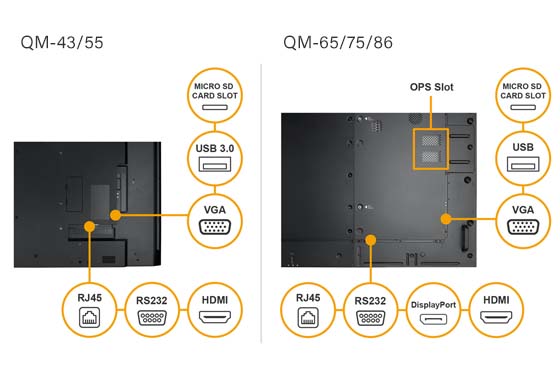 Built-in HeatControl Sensors
The built-in HeatControl Sensors automatically activate the internal cooling fans when the temperature rises.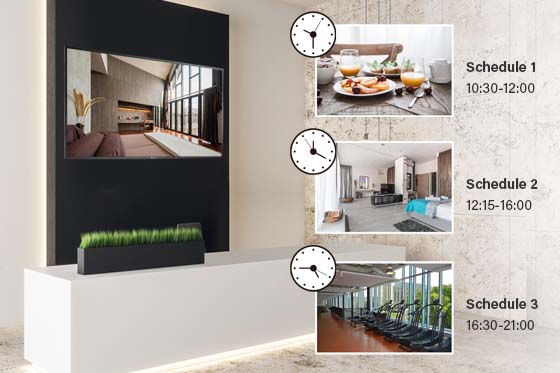 Black-level Alignment
Black-level setting- easily adjust the level of brightness from the dark area of the images by remote control.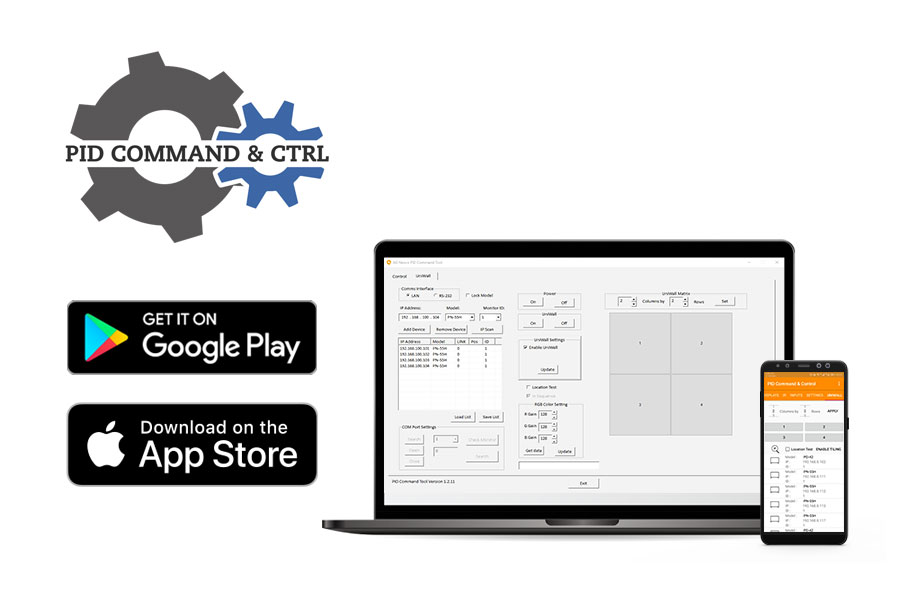 Simple Content Playback and Scheduling
The embedded media player allows users to conveniently play content from a USB drive or micro SD card. Simply create scheduled playlists based on time and day, and configure playback settings with the included remote control to display your personalised content.
Patented Anti-Burn-in™ Technology
To combat the effects of traditional LCD burn-in or ghosting, AG Neovo utilises its patented Anti-Burn-in Technology to prevent image burn-in and assure the extended life span for displays.
PID Command & Ctrl Software
PID Command & Ctrl provides intuitive user interfaces for remote management via laptops and mobile devices and offers easy creation on video wall displays. The software also has simple colour calibration, temperature check, IR/key locking options, and time on usage monitoring for daily maintenance.