Bezel Less Monitors
LW-Series
Find Products
3-sided Narrow Bezel Expands Workspace with Less Viewing Obstacles
The LW-Series gives users more screen space to work on and view their content. The 3-sided narrow bezel design allows for virtually seamless setup of multiple monitors, and its support for 4:3 and 16:9 aspect ratios means more flexibility in input sources. With its blue-light filter and flicker-free display technology, viewers are ensured a smooth and comfortable viewing experience. Additionally, its sleek design can be stylish at any home or office.
3-SIDED NARROW BEZELS AND WIDE VIEWING ANGLE
The 3-sided narrow bezel design broadens the screen space; it also allows for easy setup of multiple monitors with a reduced bezel gap, making users to enjoy an expansive viewing experience, meanwhile, enhancing productivity at work. And the wide viewing angle of 178/178 degrees offers true colour accuracy for viewing from almost any angle to the screen.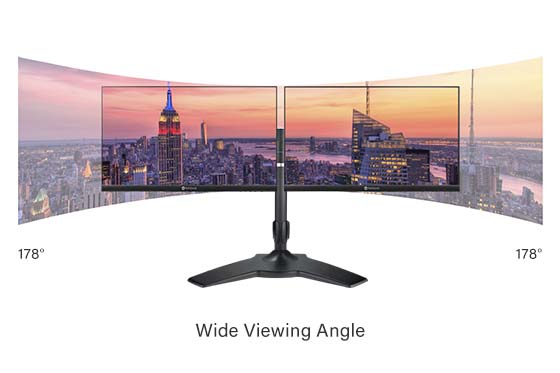 EYE COMFORT
Eye comfort figures high on the list of strengths that define the LW-Series. The flicker-free backlight and blue light filter of the LW-Series ensure a comfortable viewing experience by reducing eyestrain after long periods of use.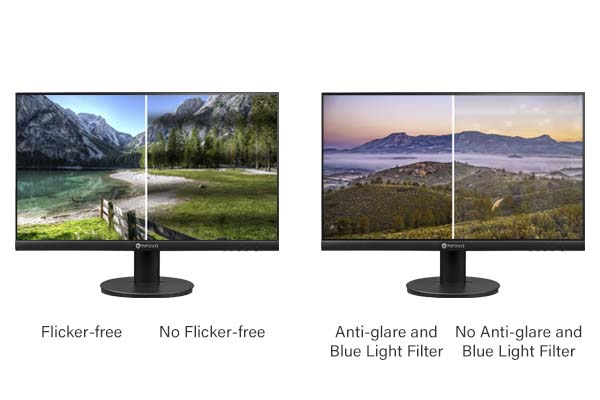 FLEXIBLE CONNECTIVITY AND MULTIMEDIA OPTIONS
A 20,000,000:1 contrast ratio, precise colour temperature and preset picture mode settings for reading texts, browsing webpages, or watching videos. Given its multiple input options including HDMI and VGA, you can easily connect an LW- Series display to your common peripherals to make the LW- Series a competent multimedia platform.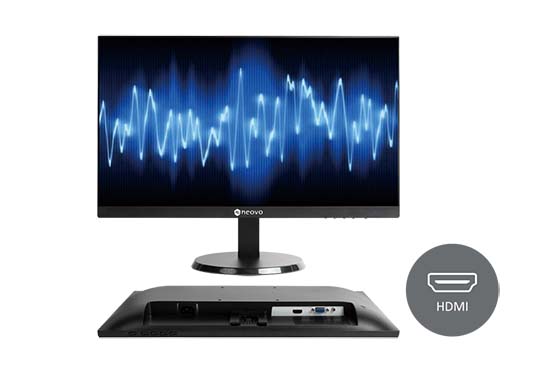 Copyright © 2023, AG Neovo. All Rights Reserved.