Medical Monitors with Ergonomic Stand
MD-Series
Find Products
An Optimal Balance of Monitor Investment for Multiple Clinical Applications
Featuring DICOM preset and medical-grade power supply, the MD-Series medical monitors ensure correct and consistent brightness and greyscale levels of medical images in detail at any viewing angle. Its image stability, medical-grade power supply, and VESA-compatible mounts give clinical professionals to set up a mobile workstation while meeting the standards of premium quality assurance and financial benefits.
Medical-grade Certified Power Supply for Staff and Patient Safety
The MD-Series medical monitors adopt specially designed low-voltage medical-grade power supply to ensure safety, performance, and reliability—three critical requirements for any healthcare or professional medical environment.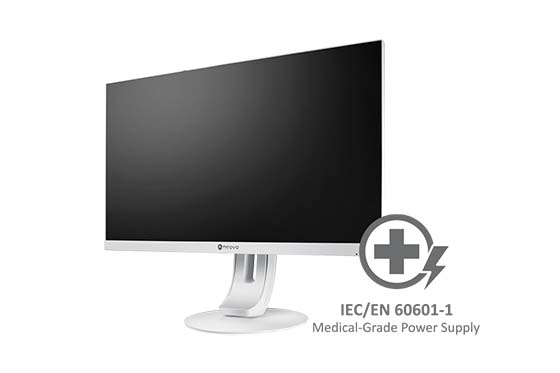 DICOM Part 14 Compatible for Better Work Productivity
In a departure from standard monitors, the MD-Series monitors with DICOM Part 14 compatible display consistent and accurate grayscale levels of medical images in detail. Thus, it helps clinical professionals to read medical documents and images as the review reference.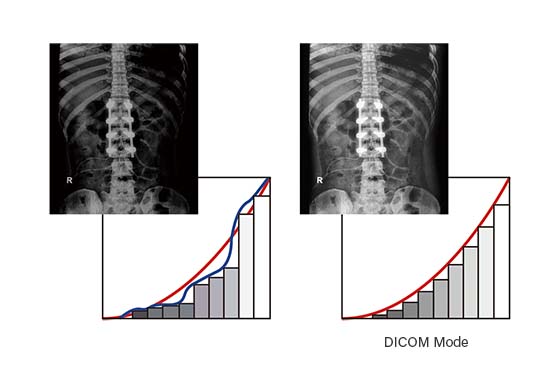 Easy Setup for Work Comfort and Mobility
Get the mobility you need to treat patients in different parts of your healthcare facility with our MD-Series. Its medical-grade power adaptors and flexible VESA patterns make it happen, allowing nurses, doctors, and other healthcare professionals to get the mobile workspace by using a medical computer cart to treat patients wherever they are.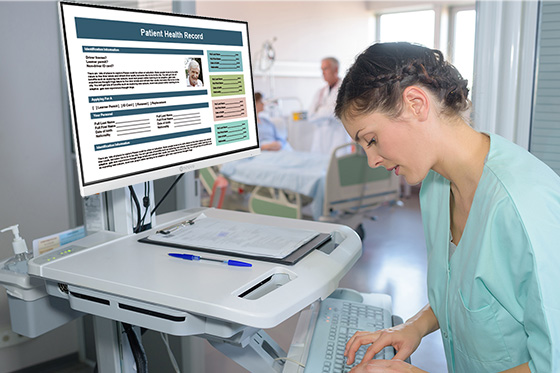 MD-2702

27-Inch 2MP Clinical Review Monitor
MD-2402

24-Inch 2MP Clinical Review Monitor
Copyright © 2023, AG Neovo. All Rights Reserved.