Ergonomic Monitors with Wide Viewing Angles
LH-Series
Find Products
What is Ergonomic Monitor?
An ergonomic monitor is a computer screen with an adjustable stand, providing tilt, pivot, swivel and height adjustment without additional accessories. It allows users to effortlessly set up a proper screen orientation to a comfortable positioning at the workplace based on the viewing distance, angles, and eye level by adjusting the stand and screen.
Ergonomic Monitors with Wide Viewing Angle for Home and Office
The LH-Series 1080p ergonomic monitors with wide viewing angle are focusing on offering the viewer an immersive yet relaxed viewing experience. This desktop monitor is built with both flicker-free and blue-light filter eye-care technologies to protect the viewer from eye strain. With an ergonomic stand, it can be freely adjusted allows you to manoeuvre your computer screen based on its surroundings conveniently. Further complemented by motion enhancement capabilities that reduce blur and sharpen image clarity, the LH-Series is the ideal LCD screen that ensures comfort and is ideal for both home or office use.
Maximised Comfort and Efficiency
An ergonomically-designed monitor stand makes it possible to configure monitor setup at your workstation and create a working environment the way you want it. For comfort, convenience, and efficiency, this computer screen offers tilting the monitor from -5 to 20 degrees, or 340 degrees swivel the monitor; adjusting monitor height up to 100mm to reach the eye level or shifting to either portrait or landscape mode.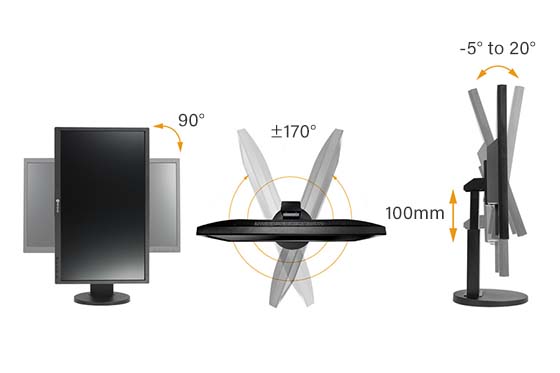 Eye Comfort
Eye care figures high on the list of strengths that define the LH-Series ergonomic monitors. The flicker-free backlight and blue light filter of the LH-Series ensure a comfortable viewing experience by reducing eyestrain after long periods of use. A finely tuned overdrive circuit greatly reduces ghosting and blurring to ensure videos look clean and sharp.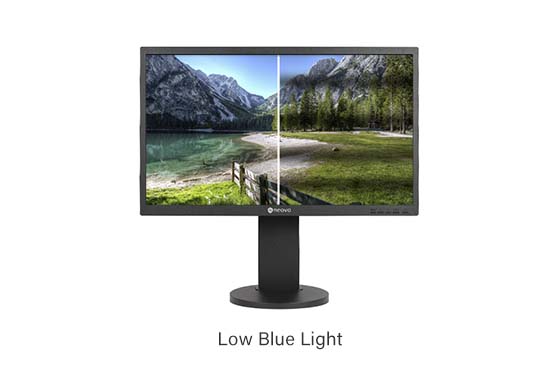 Flexible Connectivity and Multimedia Options
Connectivity versatility brings immense flexibility. Given its HDMI, DisplayPort, and VGA input options, you can easily connect an LH-Series ergonomic monitor to your current or older peripherals, like PCs, laptops, or media players and enjoy Full HD resolution video and audio content.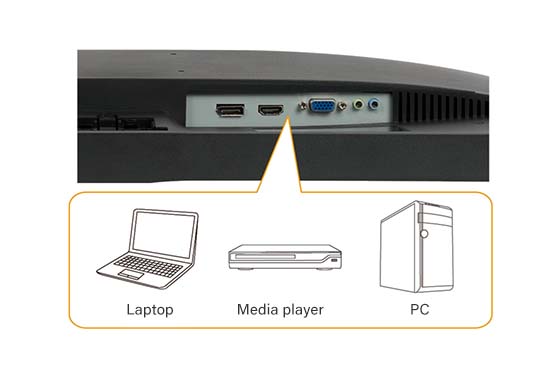 LH-2402

24-Inch 1080P Ergonomic LCD Monitor
LH-2702

27-Inch 1080P Ergonomic LCD Monitor
Copyright © 2023, AG Neovo. All Rights Reserved.