The PM-Series slim bezel large format display is designed for commercial applications that require the delivery of impactful content at a reduced total cost of operation for digital signage solution. Given its easy-to-use content playback, Full HD resolution with a wide viewing angle, brightness of 350 nits and 16/7 reliability, these  large format displays are the ideal solution for digital signage applications in restaurants, retail stores, medical offices, corporate meeting areas and hospitality.
Entrega sencilla de mensajes comerciales
La Serie PM combina alta resolución completa HD 1920×1080, 350 nits de brillo y tiempos de funcionamiento 16/7 para ofrecer con facilidad mensajes comerciales y potenciar la fidelidad de los clientes.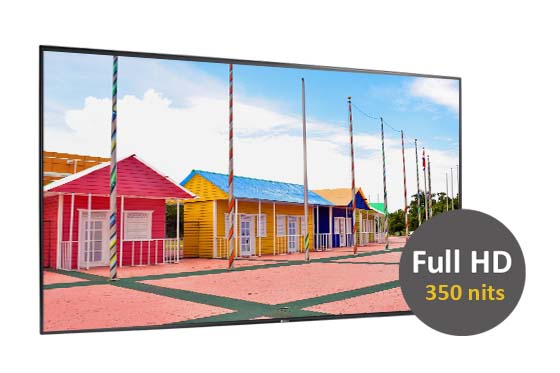 Fácil programación de contenido
El reproductor de medios USB incluido permite a los usuarios reproducir con facilidad el contenido desde una unidad USB. Tan solo es necesario crear listas de reproducción programadas y configurar los ajustes de reproducción con el mando a distancia incluido para mostrar el contenido personalizado.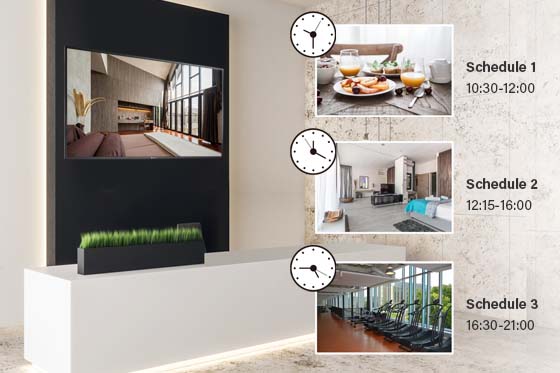 Conectividad versátil
Se puede conectar con facilidad a una variedad de dispositivos gracias a sus versátiles opciones de conectividad, incluyendo DisplayPort*, HDMI, DVI, USB, RS-232 y RJ45.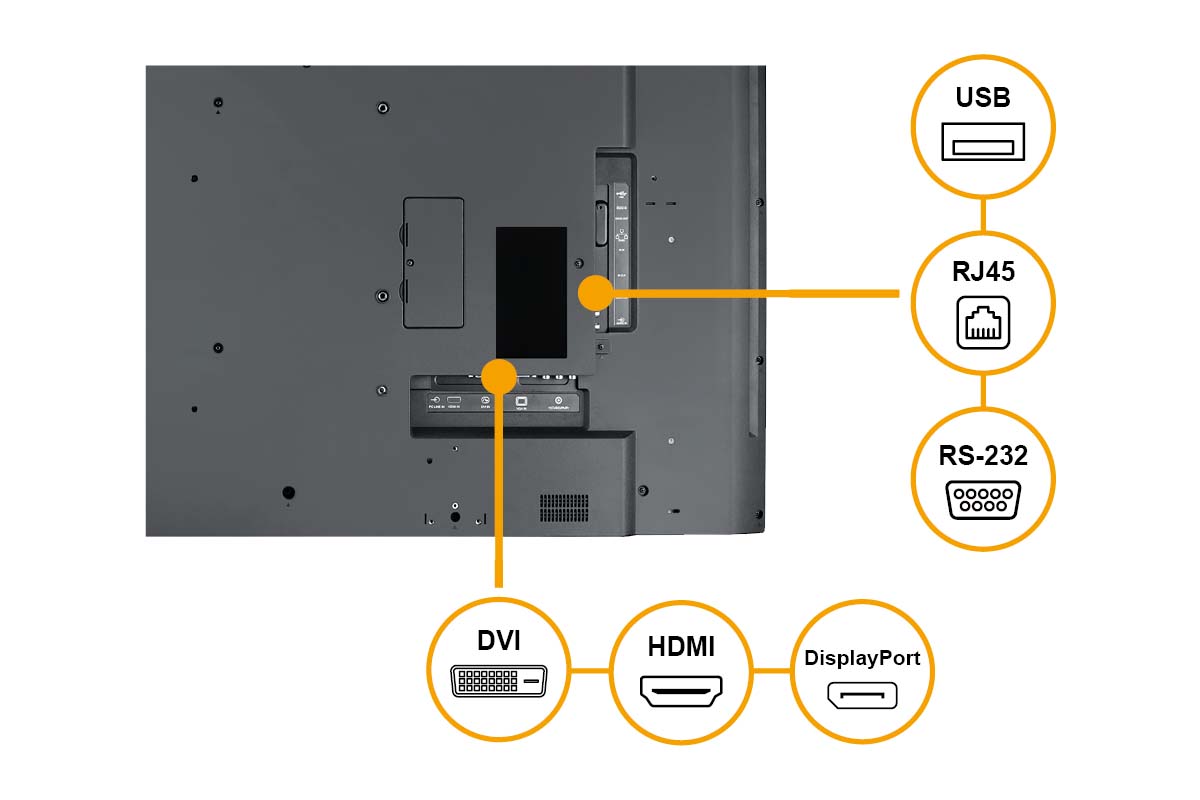 Software Comando PID y Ctrl
Comando PID y Ctrl es un software que permite a los usuarios controlar las pantallas de vigilancia y seguridad de AG Neovo a través de conexiones LAN o RS232. Proporciona una interfaz simple e intuitiva para la administración remota. La configuración relacionada con OSD y un control sencillo en pantallas desplegadas. También se puede usar para crear murales de vídeo en cuestión de minutos y ayudar a los integradores de sistemas a configurar pantallas.