Monitors for Analog Video Surveillance
SX-Series
Security Monitor for Analog Video Surveillance
The SX-Series features commercial-grade security monitors specifically for analog video monitoring and surveillance. It is equipped with various connectivity, including DisplayPort, HDMI, VGA, and BNC input and output for video looping. Built to meet the rigorous demands of 24/7 operation, SX-Series can display stable and high-quality images with AG Neovo's Anti-Burn-in™ technology, preventing image ghosting and ensuring professionals view the present video footage. Coupled with NeoV™ Optical Glass and metal casing, the display is shielded from incidental damage and impact to withstand in critical environments. For those professionals who still use security cameras with a 4:3 or 5:4 aspect ratio, SX-Series security monitors offer great options to meet security demands.
Perfect for Analog Surveillance Systems
Many systems still require square format 4:3 or 5:4 aspect ratio security monitors. They well match the video signals of NTSC and PAL analogue cameras. AG Neovo SX-Series offers both 4:3 and 5:4 aspect ratio monitors for analogue video surveillance systems.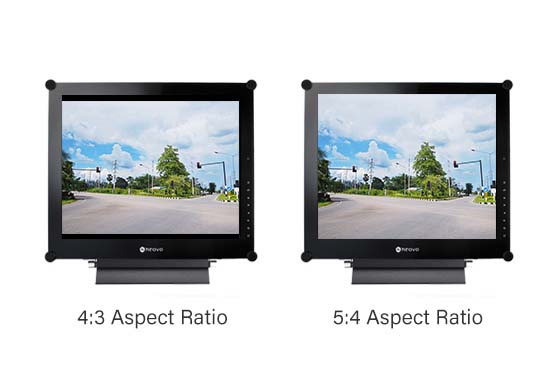 Image Enhancement Technology
The Pre-configured CCTV mode and super-resolution technology enable users instant fine-tune videos to present more details in low-light footage.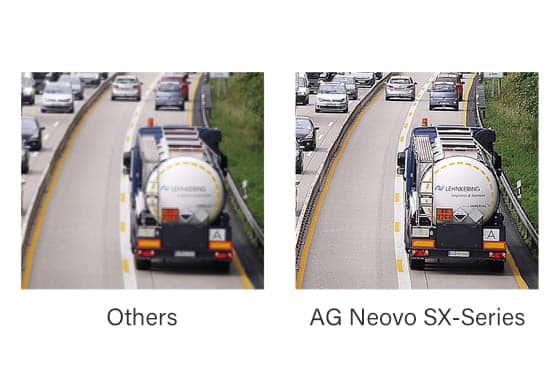 Multiple Connections and Video Loop Out
With more input and output connectors, the SX-Series also provide Composite (BNC) video loop-through outputs. This allows connecting a CCTV camera to the monitor and sending the video signal to the second device for instant monitoring.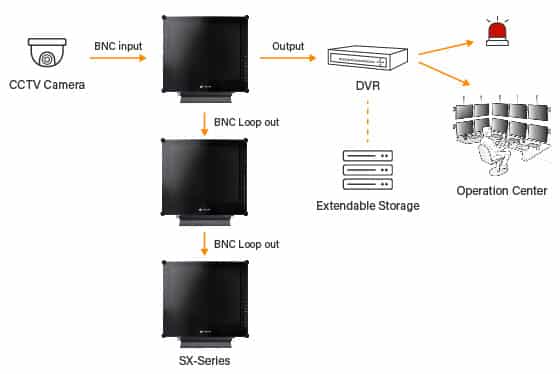 Designed for 24/7 Continuous Use
The SX-Series adopt high-grade LCD panels to ensure around-the-clock use. Strengthened with metal housing and hard glass screen protection, engineered for image burn-in prevention, the monitors are reliable for 24/7 continuous surveillance.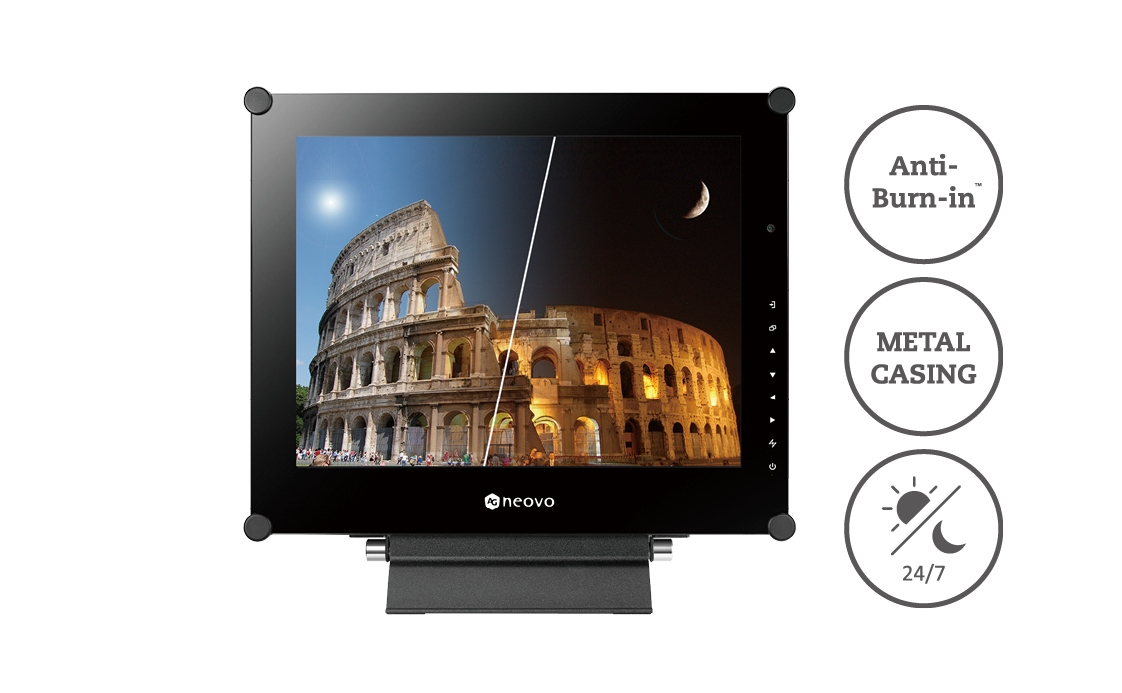 SX-19G

19-Inch 5:4 Surveillance Monitor
SX-17G

17-Inch 5:4 Surveillance Monitor
Copyright © 2023, AG Neovo. All Rights Reserved.