4K SURVEILLANCE MONITORS AND DISPLAYS
QX-SERIES
4K MONITORS FOR DETAILED IMAGERY IN SURVEILLANCE ENVIRONMENT
The QX-Series 4K surveillance monitors are designed for demanding 4K security systems and applications. With UHD 3840 x 2160 resolution and PIP/ PBP multi-screen capability, this series enables the simultaneous display of multiple signals with up to 4 split screens from DVR or NVR devices. In addition to simplifying hardware setup by enabling the use of one display in place of four 1080p monitors, the QX-Series provides the gain in clarity required for real-time and up-close monitoring in traffic management centres, casinos, emergency operations centres and other public installations.
ULTRA HD RESOLUTION FOR 4K SECURITY SYSTEMS
The QX-series features 3840 x 2160 resolution, suitable for the advanced 4K security systems to view smooth 4K video and graphics with a new level of detail and clarity.
In addition, from its multi-screen functionality, one screen can display up to four full HD resolution images simultaneously from four different input sources.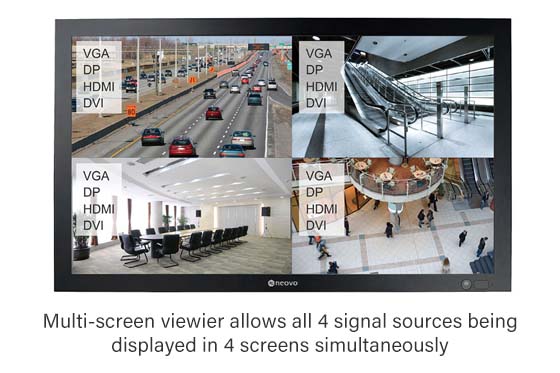 INDUSTRY-LEADING RELIABILITY
This series integrates with AG Neovo's innovation for 24/7 operation, including NeoV™ Optical Glass Screen, Anti-burn-in™ Technology and Metal casing protection. With the durable design, the QX-series surveillance displays ensure a long product lifetime and stable operation in mission-critical installations.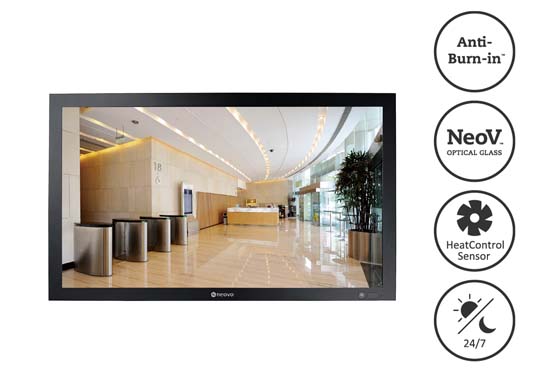 EASY MANAGEMENT AND CONTROL ON DEPLOYED DISPLAYS
The QX-series is compatible with AG Neovo's exclusive PID Command & Ctrl software, providing remote management via LAN or RS232 connections.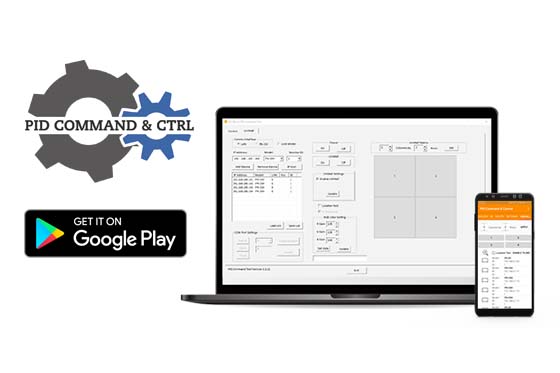 Copyright © 2023, AG Neovo. All Rights Reserved.