4K Displays with SDI
HMQ-Series
LARGE 4K DISPLAYS WITH SDI FOR REAL-TIME VIDEO SURVEILLANCE AND MONITORING
The HMQ-Series is a large 4K display with HDMI and SDI connectivity for digital and analogue security system monitoring. It supports 1080p 3G-SDI video streams over a long distance and up to 8MP image quality captured by a 4K security camera. Further, the HMQ-Series large 4K surveillance display features a durable metal casing with pre-configured image enhancement controls for nighttime or low light footage, fitting for 24/7 surveillance and monitoring applications.
4K RESOLUTION TO SUPPORT 8MP VIDEO QUALITY
The HMQ-Series 4K surveillance displays allow for the presentation of 8MP (4K / 2160p) Ultra-HD video quality from the 4K security cameras. The high resolution enables the ability to zoom in and look at the finest details with a high level of clarity.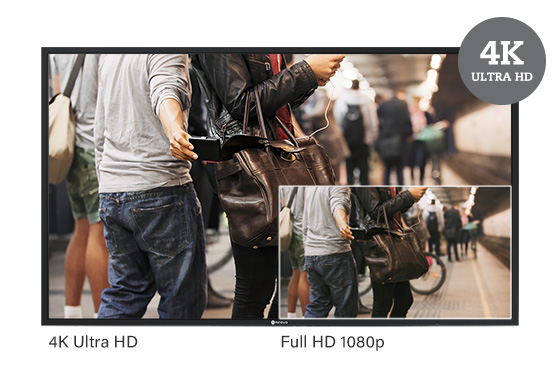 SDI CONNECTIVITY FOR REAL-TIME VIDEO BROADCASTING AND SURVEILLANCE
The SDI connection supports 1080p resolution, enabling the live video feed from the CCTV camera on the SDI display directly over BNC cabling. Zooming in on the real-time video footage will still allow viewing the images in great detail as the video data remains uncompressed during transmission, which is perfect for real-time image checking.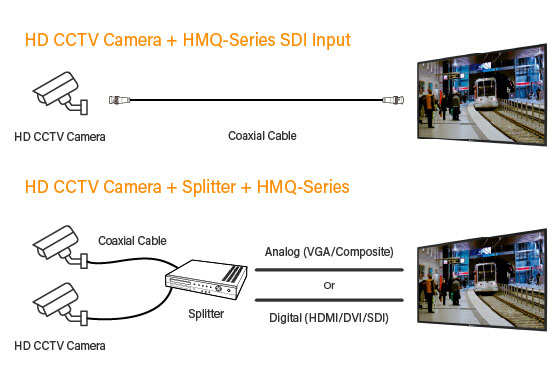 UNCOMPRESSED VIDEO OVER LONG DISTANCES
The HMQ-Series support multiple video standards, including SD, HD (720p or 1080p) and 3G-SDI (1080p @ 60hz) formats. These standards support ultra-low latency and uncompressed video signal transmission over long-distance cabling and are less prone to interference.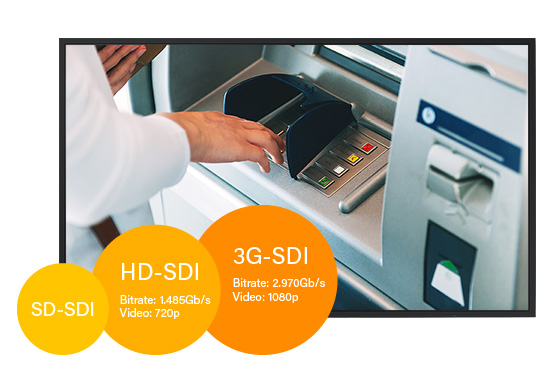 RELIABLE DESIGNS FOR 24/7 USE
For long-term durability, the HMQ-Series incorporates a commercial-grade panel to ensure 24/7 nonstop operation. It also adopts Anti-Burn-in Technology that prevents LCD burn-in and prolongs the lifetime of the LCD panel. The outer metal case of the HMQ-Series provides enhanced heat dissipation to improve the cooling system, ensuring proper operation in video surveillance applications.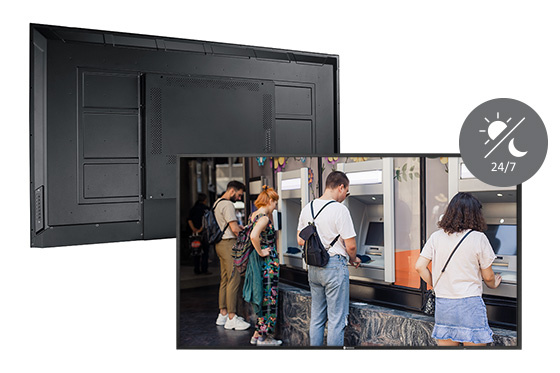 EASY MANAGEMENT AND CONTROL ON DEPLOYED DISPLAYS
The HMQ-series is compatible with AG Neovo's exclusive PID Command & Ctrl software, providing remote management via LAN or RS232 connections.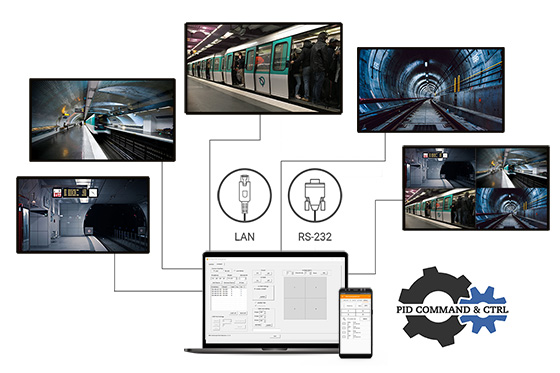 Copyright © 2023, AG Neovo. All Rights Reserved.