The MH-27 27-inch bezel less monitor for home, office, and workplace is designed for multiple monitor setups. A fully adjustable ergonomic monitor stand with VESA mount provides unlimited installation options. The Full HD 1080p screen resolution and 20,000,000:1 dynamic contrast ratio provide exceptional viewing clarity, while built-in blue light filter and flicker free display technologies increase eye comfort. The MH-27 bezel less monitor also supports DisplayPort, HDMI and VGA input options, making swift workstation setup and providing an immersive multimedia experience.
Frameless Design
The 3-sided bezel-less design broadens the screen space. It allows for multiple monitor setups with a reduced bezel gap, which won't just let you enjoy a nearly seamless viewing experience, but also enhance productivity at work.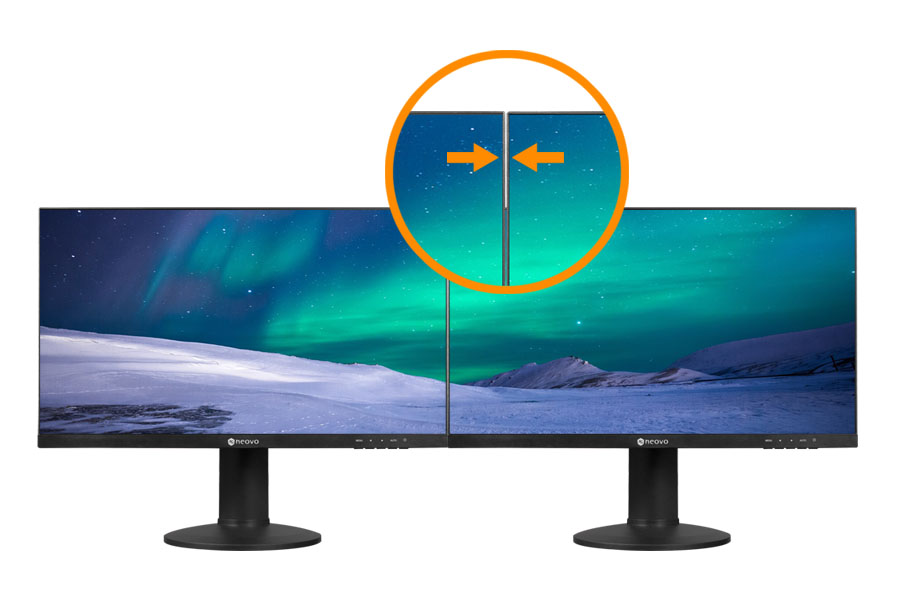 Height Adjustable Stand with Tilt and Swivel
The height-adjustable stand allows effortless adjustment in any direction, including screen orientation, to attain the perfect workstation setup. Tilt, swivel, and height all offer ample flexibility and room to suit unique requirements.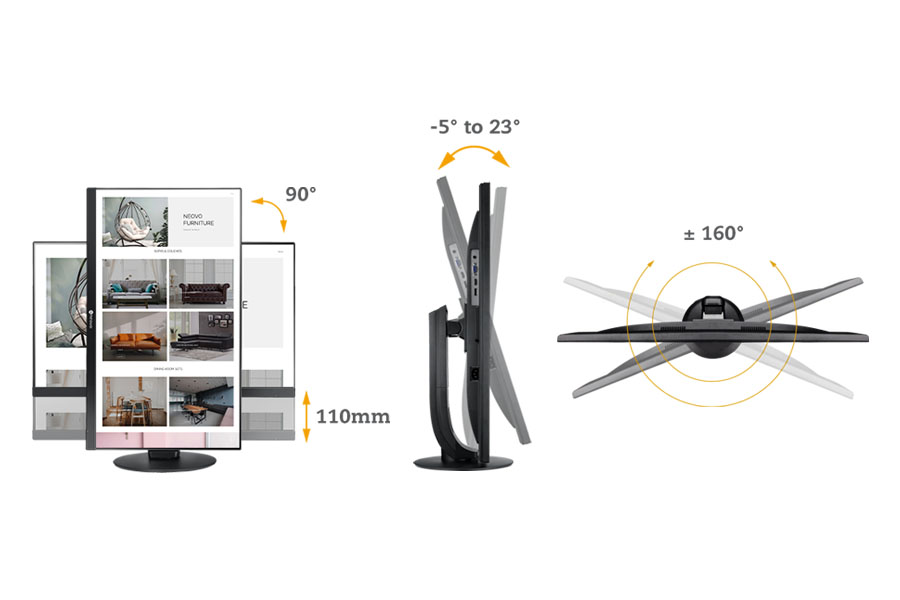 Eye Comfort
The flicker free backlight and blue light filter of this 27-inch bezel less monitor ensure better viewing comfort effectively by reducing eye fatigue after long periods of use.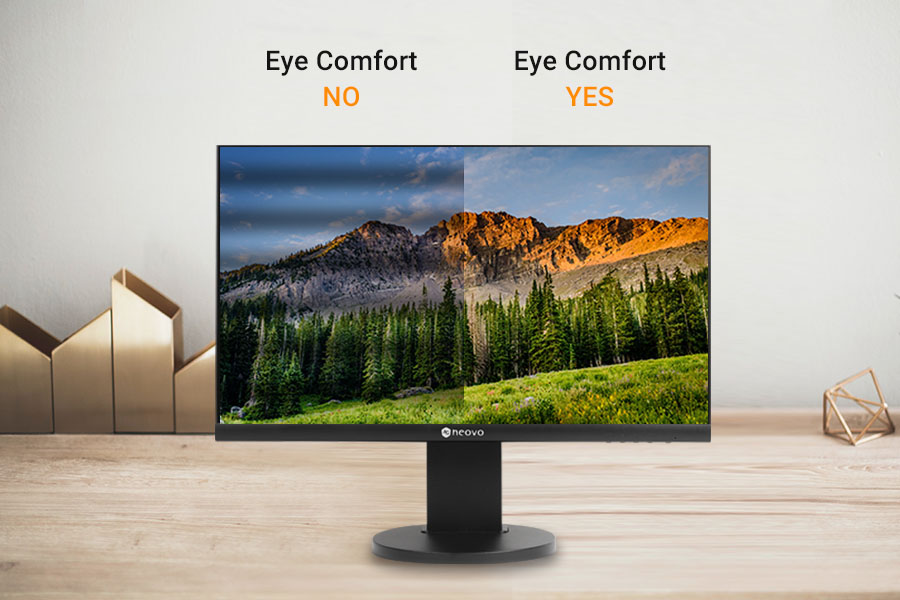 Flexible Connectivity and Audio
Given its DisplayPort, HDMI and VGA input options, you can easily connect an MH-27 monitor to your PCs, laptops and enjoy a rich audio experience with dual integrated speakers.