Discover Hybrid Work Displays and AI-Enabled Signage Solutions
Offices are now reopening and welcoming employees back to work in a physical workspace with a more flexible hybrid work model. To be more productive and comfortable between on-site and remote collaborations, AG Neovo comes in to help businesses to redesign the workspace with fresh new interactive displays and AI-enabled digital signage solutions. Scroll down to see what we have demonstrated at InfoComm 2022.
Here is the executive interview with rAVe's Steph Beckett to discuss our show this year.
Meetboard 3 Product Video
WHAT WAS NEW AT AG NEOVO'S BOOTH
MEETBOARD 3
INTERACTIVE FLAT PANEL DISPLAYS WITH USB-C
Meetboard 3 interactive displays are highly mobile, all-in-one collaborative hubs designed for use in multiple settings. With a single USB-C connection, any device can quickly screen mirror on Meetboard 3 with data and power delivery. Meetboard 3 eliminates the need of external cables and PCs, keeping meeting rooms and co-working spaces organized and uncluttered. The compatibility of third-party web cameras and video conferencing apps allows your hybrid meetings to begin right away.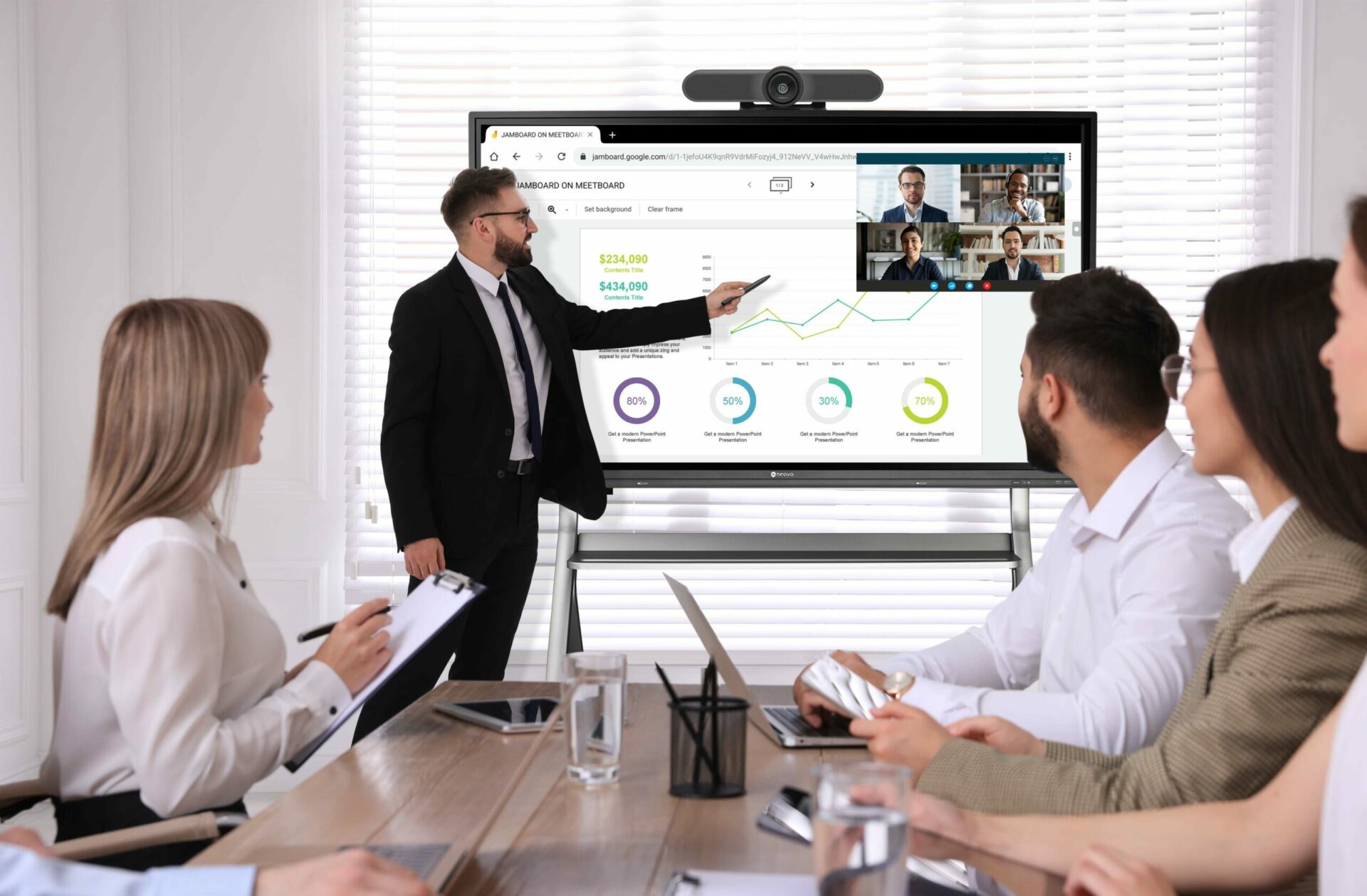 NSD PRO
ALL-IN-ONE 4K HIGH BRIGHTNESS DIGITAL SIGNAGE DISPLAYS
The new NSD Pro digital signage displays are our premium selections, featuring 4K resolution, 700 nits brightness, special anti-glare coating, and flexible landscape and portrait orientation. The display also equips USB playback, various I/O ports, and an Intel SDM slot-in option delivering powerful signage experience. The embedded Neovo Signage cloud-based signage software is designed for worldwide content and device management perfectly used in a hybrid working environment.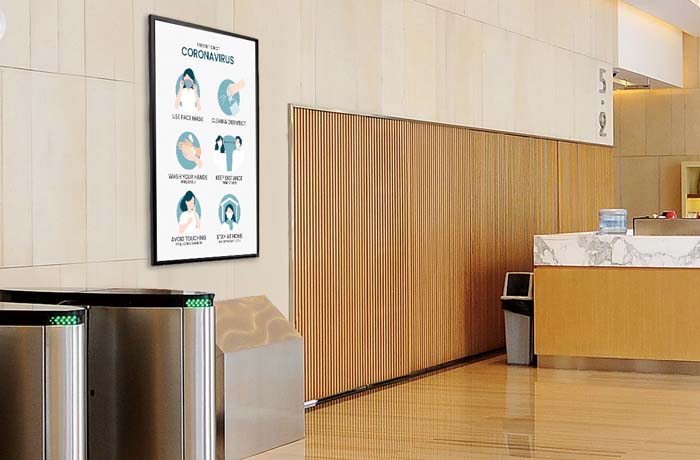 NEOVO SIGNAGE X VAIDIO™
AI-ENABLED SIGNAGE SOLUTIONS
AG Neovo, in collaboration with IronYun integrated VAIDIO AI technologies with Neovo Signage cloud-based digital signage solutions. By leveraging well-known AI functions of security & surveillance applications into Neovo Signage, such as object detection, people counting, intrusion, etc. Neovo Signage offers more interactive and intelligent digital signage solutions for various applications. At Infocomm 2022, AG Neovo showcased how AI-enabled digital signage can benefit hybrid working environments after the pandemic.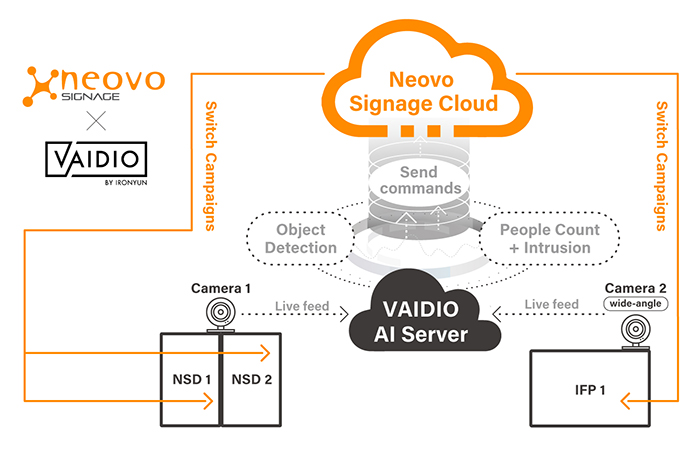 Learn More About AG Neovo Displays and Solutions
Find All
Copyright © 2023, AG Neovo. All Rights Reserved.