LARGE 4K DISPLAYS WITH BNC FOR SURVEILLANCE SYSTEMS
SMQ-Series
Catch Every Detail for Continuous Monitoring
The SMQ-Series large 4K surveillance displays are tailor-made for legacy systems wired over BNC. Furthermore, the 4K IP camera systems can also display videos in excellent quality. The displays are compatible with PID Command & Ctrl software, and the built-in RS232 / LAN control allows for easy remote management and control of multiple-display installations. Their reliable designs with commercial-grade panels and metal casing offer enhanced durability for non-stop surveillance.
4K RESOLUTION AND ENHANCED VISIBILITY IN LOW-LIGHT CONDITIONS
The 4K resolution and its pre-set CCTV mode, Gamma curve selection, and Black-level adjustment can improve the image's tone, colour, and detail. The resolution also enhances the visibility of CCTV videos captured at nighttime or in low-light conditions for a new level of detail.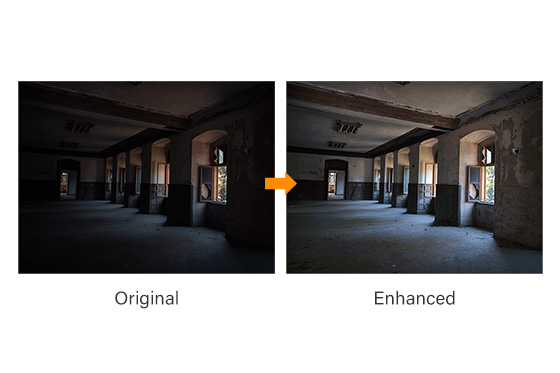 VERSATILE CONNECTIVITY FOR ANALOGUE AND DIGITAL SYSTEMS
The SMQ-Series supports BNC cabling systems for DVR users and can display up to 4K resolution images for NVR users. It features a built-in RS234 and LAN control capability, both of which facilitate easy control and integration of multiple-display installations in a control room.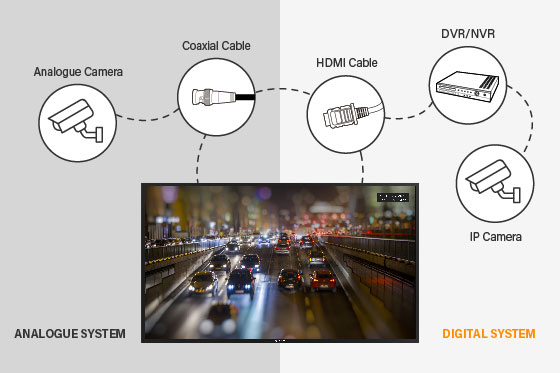 PROFESSIONAL AND RELIABLE DESIGNS
For long-term durability, the SMQ-Series incorporates a commercial-grade panel to ensure 24/7 nonstop operation. It also adopts Anti-Burn-in Technology that prevents LCD burn-in and prolongs the lifetime of the LCD panel. The outer metal case of the SMQ-Series provides enhanced heat dissipation to improve the cooling system, ensuring proper operation in mission-critical security environments.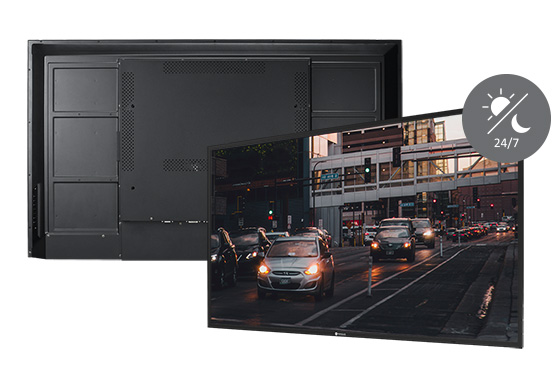 Copyright © 2023, AG Neovo. All Rights Reserved.